Main content
Welcome to the Connected River Website!
Image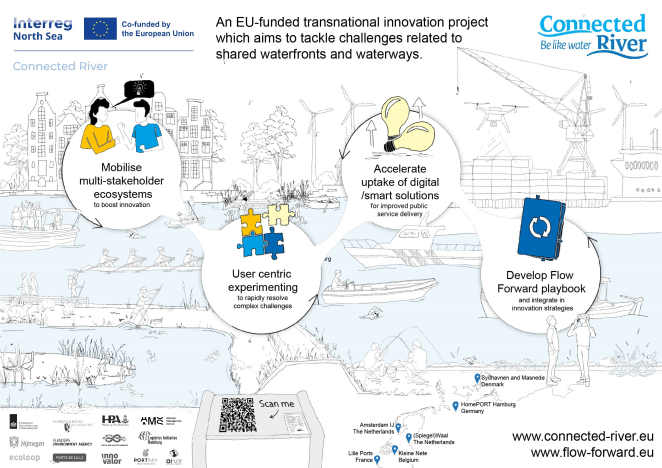 Waterways and waterfronts are vital for the economy, ecology, and quality of life in the North Sea region. However, their changing and increasing shared use causes a decrease in safety, accessibility, and liveability. Connected River addresses those issues by, mobilizing multi-stakeholder ecosystems, conducting user centric, agile innovation, and accelerating the uptake of digital/smart solutions.
Based on the lessons learned out of 4 work packages in 6 local pilot areas, the project delivers a playbook on the Flow Forward approach and a road map on how to integrate this into innovation strategies.
To move the Connected River project forward, a strong and experienced partnership has been established, comprising of host partners, that will be responsible for hosting and conducting the pilot projects, approach partners that provide expertise, methodologies and a strong knowledge network, and solution partners that will contribute business and subject knowledge to accelerate the project findings within the North Sea region.
Read more
Image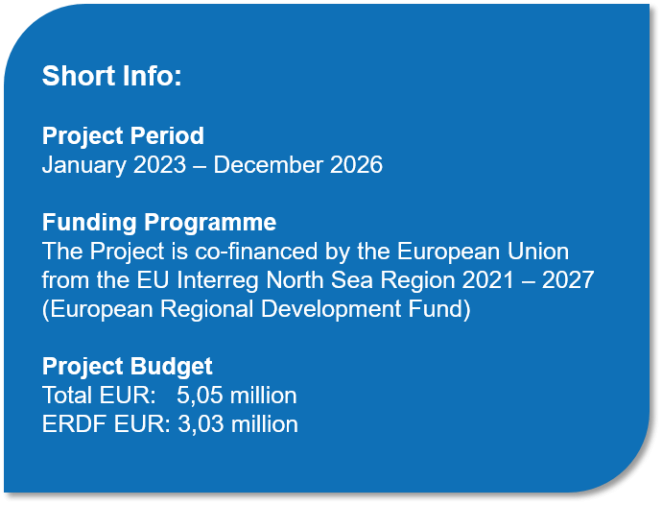 Project Focus:
Mobilizing

multi-

stakeholder e

cosystems

for

user-

centric

, agile

innovation


 

Conducting

user-

centric

, agile

innovation on challenges

that shared

waterways

&

waterfronts

face

(

ww&wfs

)


 

Accelerating the

uptake

of

digital/smart

solutions

to

improve

services

to s

takeholders


 

Carried

out in 6

pilot

regions

(Amsterdam, Hamburg,

Kleine

Nete

,

Lille,

Nijmegen

&

Vordingborg)
Let`s get connected on Social Media