The Flow Forward platform will be developed within the European project Connected River. Connected River is focused on enabling efficient experimentation with emerging digital technologies, new innovation methods and forms of collaboration, with a strong connection to society in waterway or waterfront regions.
Image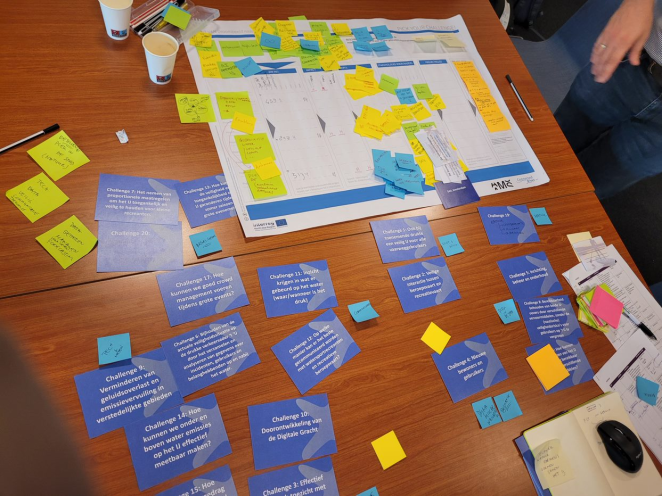 The Flow Forward Approach
Flow Forward is a short cycle innovation approach where added value for (end) users is realized in collaboration with partners through experimentation and learning. This approach combines Design Thinking with elements of Lean Startup and Agile Design.
Challenges often arise because different people use the same water or area at the same time, but with a different goal. Think of recreational and commercial shipping. This busyness leads to new problems of safety, accessibility, and quality of life, if not properly arranged. Key in the Flow Forward approach is the involvement of both users as well as stakeholders during the whole innovation process. This way solutions are developed with value for all people involved. Solutions are continuously tested and adjusted in short experiments. Does the solution work and is it feasible? It will be scaled up after the completion of the experimentation phases.
Flow Forward has three pillars:
Experiments take place on the fringes of an organization, not in the everyday business so experiments can be open and innovative


 

An experiment has a strong link with a social challenge and has a strong social impact


 

The experiment has an important digital/innovative component
Image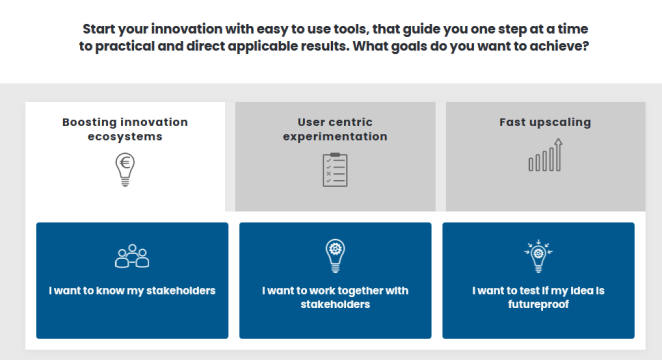 What are we currently working on
As a knowledge partner, InnoValor Advies focuses on the development and introduction of user-oriented and short-cycle innovation methods.Over the next four years, InnoValor Advies will investigate the effectiveness of various methodologies in practice in 6 European pilot areas. The result is an innovation toolbox that can also be used for other spatial development issues.
In collaboration with other approach partners, such as Antwerp Management School, InnoValor Advies is working on the development of the Flow Forward innovation method, including innovation tools and canvasses. The approach focuses on short-cycle innovation in ecosystems.
The Flow Forward platform & Starter Kit
The goal of the Flow Forward platform (www.flow-forward.eu) is to provide easy to use tools, that guide one step at a time to practical and direct applicable results. The platform will be free to use for anyone that is interested in the approach.
The Starter kit helps (port) cities to get started quickly with experiments by using innovative technologies, new working methods and forms of collaboration. It is a practical manual with tools and work session to build ecosystems, conduct experiments and explains a short cyclical way of working. Each step has one or more tools that can be accessed through links on the Flow Forward platform.
Below you will find the PDF for downloading.
Project Partner: InnoValor Advice
Author: Ruud Kosman, InnoValor Advice