Back to top
Main content
Image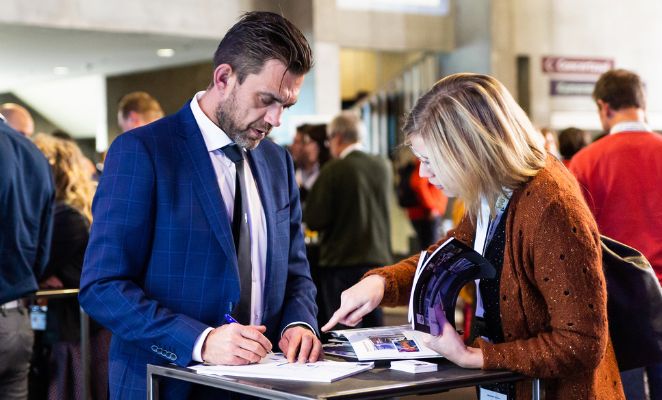 Yes, money matters
Whether you earn or spend it – money matters a great deal. A sound economy is the basis for stable employment and peace of mind for citizens.
Innovation plays a central role in building a  smart and green economy that can withstand future shocks. As part of this, new solutions may reduce disparities and improve social cohesion.
Small and medium enterprises (SMEs) make up over 99% of all companies in the European Union and they play a vital role in regional economies. We therefore support projects that help SMEs innovate, prosper and become drivers of sustainability.
To further underpin a thriving society, we also fund projects that improve public services, for example through digital technologies. 
Please note: The examples of themes and actions listed below are only indicative. If in doubt, please get in touch with us to clarify the best match for your project idea.
Innovation is key to driving a robust economy in the North Sea Region. We help companies to stay competitive and reduce their environmental footprint. We also support public agencies to make their services smarter and more cost-efficient.
Examples of themes in Specific Objective 1.1:   
A green and circular economy ● Blue growth ● Agri-food  ●  Bioeconomy  ●  Tourism  ●  Industry 4.0 ● Electrification & automation of transport  ●  Social innovation
Examples of actions:
Developing innovation support measures

Creating new transnational innovation networks/clusters

Developing and applying new technologies, products, processes and services

Supporting knowledge partnerships of innovation actors and transnational cooperation between businesses, governments, research institutes, and social organisations

Facilitating technology and innovation transfer from research to business

Stimulating commercial take-up and market entry of research results

Supporting public procurement as a driver of innovation

Enhancing cooperation between innovation actors and civil society

Developing support tools to help SMEs and entrepreneurs innovate and apply novel solutions

Exploiting new sources of SME growth, e.g. the green economy, health and social services and place-based opportunities such as tourism and blue growth

Improving access to innovation support for actors in rural areas
 Skills gaps are a barrier to economic development, especially in rural areas. Moreover, many SMEs have limited capacity to develop new skills on their own. We offer funding to increase organisations' competencies and unlock their potential. We seek to fund projects that underpin Smart Specialisation strategies and support regions and sectors at risk of falling behind.
Examples of themes in Specific Objective 1.2:   
Energy and environmental technologies  ●  Food  ●  Agriculture  ●  Bioeconomy  ●  Industrial modernisation  ●  Additive manufacturing  ●  Life sciences  ● Health tech  ●  Maritime and marine fields  ●  Mobility  ●  Transport and logistics  ●  Circular economy  ●  Rural sustainable tourism
Examples of actions:
Addressing skills gaps in green technology sectors

Developing knowledge and skills for improved decision making in the transport sector to promote alternative fuels and multimodal solutions

Developing training to help SMEs identify and adopt new sustainable and smart business concepts

Promoting cross-sectoral learning to foster the circular economy in rural areas

Improving digital skills in the tourism and cultural heritage sectors to prepare for the digital transformation and to develop sustainable housing concepts in touristic areas

Improving SMEs' access to digital know-how and technology

Improving educational curricula for maritime and inland waterway shipping crews

Preventing brain drains in rural regions

Building skills of SMEs to help them access the single and global markets

Supporting citizens to become social innovators.

Developing skills to enhance regional innovation ecosystems and support the development and uptake of new products and services
Feel free to consult one of our project advisors dedicated to this priority.  
Photo in this page by the Interreg North Sea project SHINE.