Back to top
Lead
Peter Racz recently became part of the Joint Secretariat and was welcomed by his new colleagues at an online meeting. Here is his story of what it is like to take up a new position during the corona crisis.
Main content
Changing jobs is definitely one of the exciting moments during our professional careers. It is about learning new methods, aligning with new rules, getting to know new colleagues, trying to fulfil new requirements; in general, leaving our comfort zone and finding our new place. It sounds challenging and really exciting for most of us. At least, it used to be in the world as we knew it.
Changing jobs under lockdown measures: Well, an additional layer of excitement, for sure. No one tells you how it works, because no one really knows how it works…
Imagine that you are closing down processes/files/projects remotely, away from your desk at your previous workplace. At the same time, you are taking up procedures, getting in contact with new colleagues, learning general approaches, all the while sitting at home, without meeting your new team in person. With the extra spice of using different online meeting tools…
Image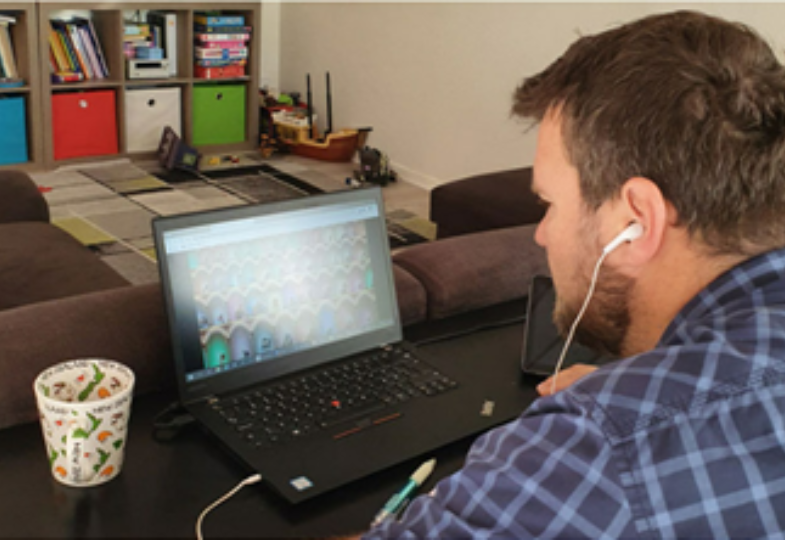 "Can you hear me? I cannot hear you. You don't hear me. You are muted! Oh, so you don't hear me, when I am saying "you are muted"…Can I share my screen? Where is the 'screen share' button? Can you see that? No? Ah, you don't hear me and I don't hear you, so you don't know that I want to share…" I'm sure you recognise the situation.  
Learning about new projects and jumping into ongoing implementation matters are among the first things I had to do as a new Project Advisor of 11 North Sea Region projects. Fortunately, I managed to talk online with all project managers. I think we would do the same under normal circumstances (so no blame on the current situation here…)
But, in the confines of my home office, with a little imagination, I made a tour in my head…
… I could start my new position at the Joint Secretariat by cycling to Aalborg, test a new IT solution at the bike parking to find a place for my bike (BITS), take a driverless bus to the train station (ART-Forum), get on a train heading towards the North Sea coast, and, once there, put up a nice fire using biochar from sustainable peatland farming (CANAPE).
Image
After a little rest, watching the ships sailing away and the offshore wind parks whirling, I would go for a swim in the sea, checking what I could hear underwater and considering what this means for marine wildlife (JOMOPANS).
While drying myself I would be immersed in thoughts on how those shipping lines, wind parks and underwater cables are composed and how the different purposes will be planned to be better aligned in the future (NorthSEE).
Image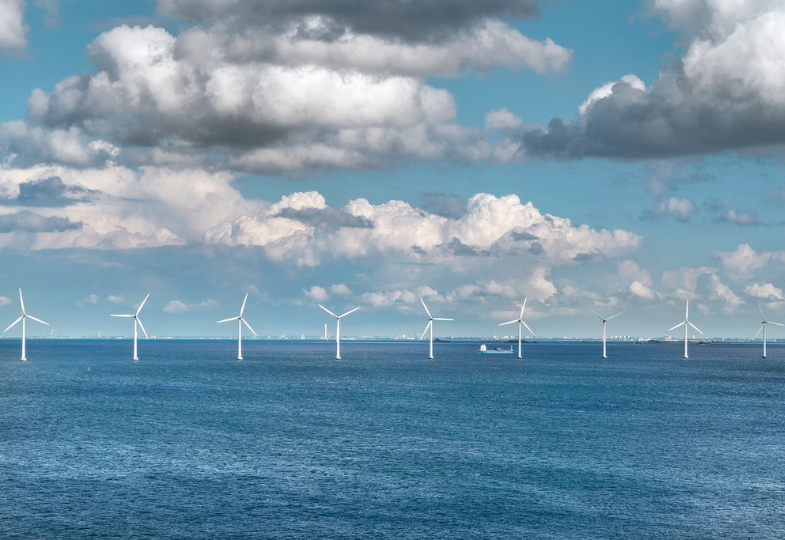 Next, I would use a car-sharing scheme (SHARE-North) to get a bit further south to check out some interesting 'building with nature solutions' for coastal sand nourishment (BwN) and visit some well-maintained dam locks alongside the rivers I cross (FAIR). During a short walk on the top of one levee, I would look into the distance, where the river estuary connects to the sea (IMMERSE).
On my way back, I would use some kind of green transport mode (G-Patra) to get back to my beloved village. I would not miss the opportunity to stop by some puddles and think about how this water surplus could be balanced out throughout the year (TOPSOIL).
Image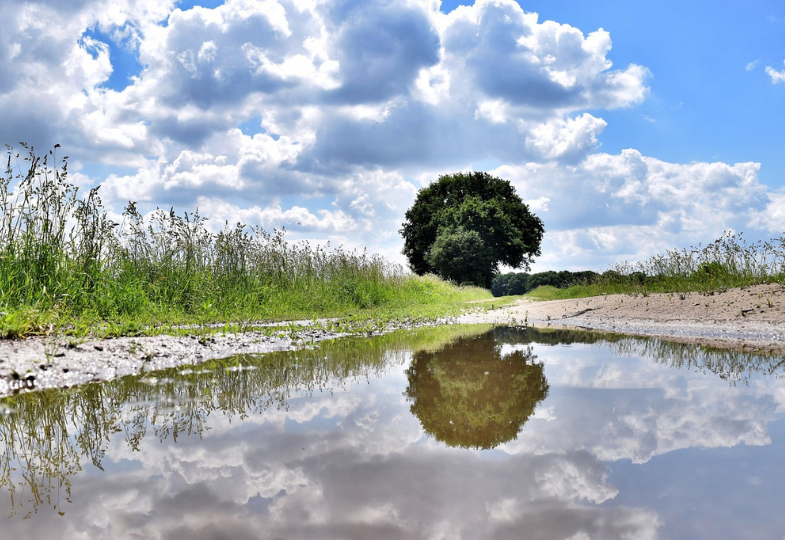 Exciting! Isn't it? In fact, once we get back to normal, I will consider how to realise such a 'thematic' route.
In the current situation of working from home, imagination is helping me to stay sane, and with the help of well-communicated and published actions of those projects, I am even closer to the feeling that things are still happening out there! Dear projects, thank you for that certainty!
And a big THANK YOU to both my new and my previous colleagues. Actually, WE changed my job. I could not have done it alone.
Image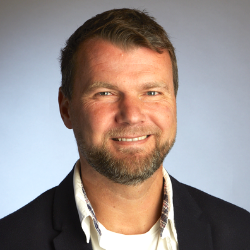 ABOUT THE AUTHOR
Peter Racz joined the Joint Secretariat on 15 April 2020, amid the corona lockdown. He comes from the territory of the former Pannonian Sea, now called Hungary.
His professional background and interest lie in environmental protection. He has work experience from the EU Interact Programme.
Last, but not least, he is a proud father of two kids, envying their fluency in Danish!