Back to top
Lead
As extreme weather events become increasingly frequent, cities are working together to find effective solutions to adapt. Backed up by the North Sea Region project BEGIN, the Dutch city of Dordrecht has been investing in blue-green infrastructure (BGI) and this has made it healthier, more resilient, and more liveable. You can see their efforts first-hand at the NEXT LEVEL 2021 Conference.
Main content
Image

Dordrecht has a long history of water management and knows both the benefits and dangers that come with it, as the city has experienced extreme flooding for over 600 years. Now Dordrecht is developing a broader integrated blue-green
vision, to become a more resilient city with a robust infrastructure. This vision not only tackles flooding. It also addresses other vital aspects such as biodiversity, health, recreation, mobility, the spatial quality of the city, and even agriculture.
Connecting blue and green spaces
Dordrecht started developing the vision by looking into its existing blue-green network, especially within the Dordwijkzone, the largest green area in the city, and the Wantij Zone. The overall plan was to improve and make better use of existing green spaces, such as green streets, sports parks and public parks, and also from the blue domain; creeks, retention ponds, waterways and rivers across the city. Many of these areas are not well connected, so Dordrecht is working to link them via green routes for walking and cycling.
Image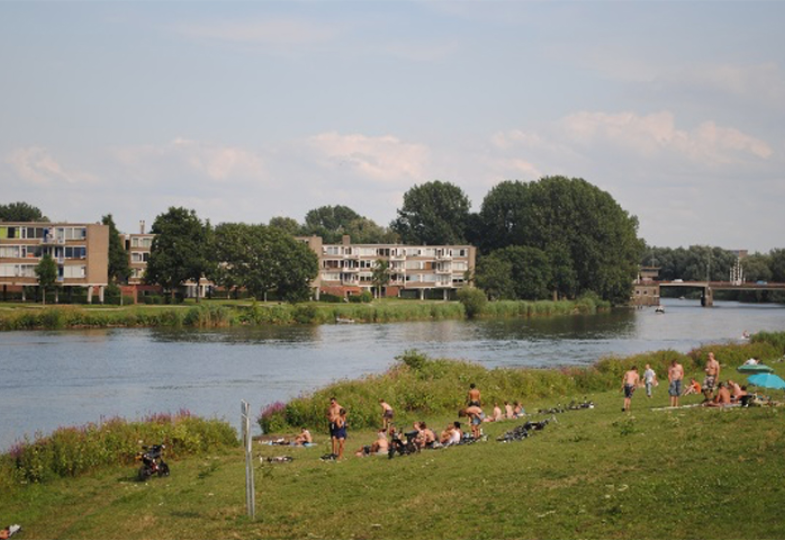 This work was carried out through the North Sea Region project BEGIN, led by Dordrecht.
Since 2016, 10 cities and 6 research institutes have co-developed BGI solutions. They have exchanged best practices to better deal with extreme weather events and enhance climate adaptation. And above all, they have improved the use and design of BGI through social innovation within their urban areas.
Read more about Dordrecht's work in BEGIN's Blue-Green Cities in the Spotlight series.
Conference: BGI in action
On October 20th, the city of Dordrecht will host the NEXT LEVEL 2021 Conference to celebrate the project's achievements and to look ahead at future collaborations for climate adaptation and liveable cities. Given its history with flooding and its proactive approach to climate adaptation, Dordrecht provides a fitting setting for the in-person conference.
Attendees can look forward to keynote speeches from Senator Dr. Anjes Tjarks, City of Hamburg; Dr. Ir. Robert Snep, Wageningen University; Mckenna Davis, Ecologic Institute; Paul Sayers, Director of Sayers and Partners; and Jens Thoms Ivarsson, City of Gothenburg.
For an opportunity to deep dive into the many facets of liveable cities, NEXT LEVEL 2021 also offers four thematic sessions to choose from:
Climate Adaptation and Nature-based solutions
People, Society and Nature-based solutions
Health, Wellbeing and Nature-based solutions
Multifunctional and Multi-benefit Nature-based solutions
Join the NEXT LEVEL 2021 conference
he NEXT LEVEL 2021 conference takes place in Dordrecht, the Netherlands, on 20 October. The conference is partly hybrid, and space in both the online and in-person events is limited. Register today for free to discover the latest developments and channel your vision to shape liveable cities.
For more information on the NEXT LEVEL 2021 conference, visit nextlevel2021.eu.
Image

Image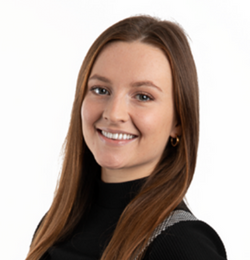 About the author
Amy McCready is a Communications & PR Officer at innovation consultancy Bax & Company. She is leading communication in the BEGIN project.