Back to top
Lead
The Carbon Farming project provided proof of concept for climate-friendly farming techniques. Carbon farming fixes carbon in the soil and offers important added benefits such as better soil quality and climate resilience. Yet, there are obstacles for farmers to adopt them. The project came up with ideas and models for how to jump the hurdles. 
Main content
When we launched the Interreg North Sea Carbon Farming project in August 2018, there was little attention to the climate-friendly farming techniques called carbon farming. Our goal was to motivate farmers to change to carbon farming by developing a revenue model.
Who could have expected that three years later, we could present several cases where farmers are actually rewarded for carbon sequestration? Or that the European Commission's Executive Vice-President, Mr Timmermans, was so interested in our work that we were able to personally hand over our policy recommendations to him?  
Carbon farming is a special way of farming that contributes to mitigating climate change by removing CO₂ from the air and storing it in the soil.
The principle of carbon farming is actually very simple: By producing extra biomass, more CO₂ is captured from the air, which partly ends up in the soil as organic matter. And by removing less crop residues and adapting tillage, farmers can ensure that as much carbon as possible is retained in the soil and as little as possible is released back into the air as CO₂.
In this way, carbon farming creates a positive carbon balance. The organic matter in the soil will gradually increase. This is not only good for our climate, but also for soil life, water holding capacity, soil fertility, and biodiversity.
Carbon farming thus contributes to healthy and sustainable food production.
Watch the explainer video below to learn more:
To combat global warming, the EU aims to reduce CO₂ emissions by 55% by 2030 and to be climate neutral by 2050. To make this possible, it is not enough to reduce emissions, CO₂ must also be removed from the air.
Together with forestry, carbon farming is the only "natural" way to do this, beyond conserving and restoring natural carbon sinks such as peatlands. Also, carbon farming adds several benefits into the bargain, such as increased soil fertility and resilience to droughts. 
That is why, in 2021, the European Commission decided to make carbon farming an important part of European climate policy.
Image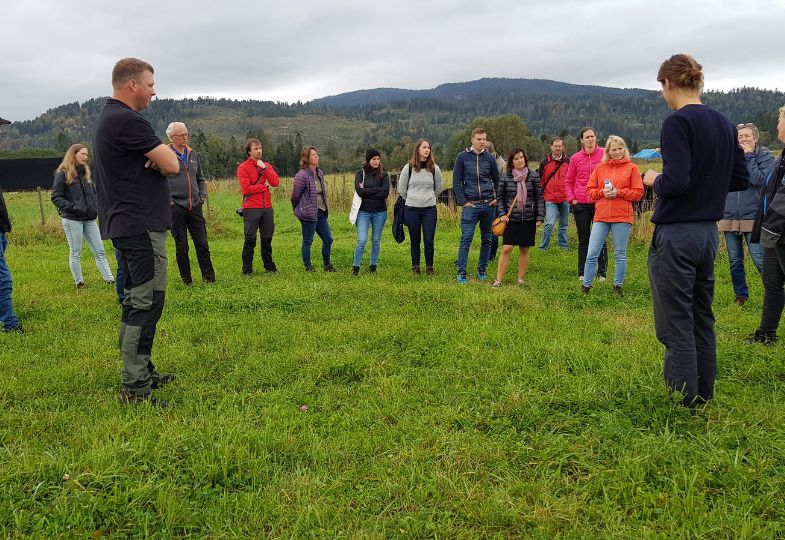 However, it is not so easy for farmers to switch to carbon farming. At the start of the project, we investigated what hinders farmers from making the shift, through a survey in the four participating countries. The main reasons given by the farmers were lack of knowledge and the costs and risks associated with this new way of farming.
So that was the focus of our partnership: For four years, we worked together intensively on motivating farmers to adopt carbon farming. We did this by providing knowledge and developing business models for carbon sequestration.
 
The most important lesson to me was to experience that soil is a living organism. I had to learn that there is no fixed recipe for how to handle the soil. I actually had to change the way of my farming to the dynamics of the soil. Because soil is not just a sponge, it's actually much more than that.
Image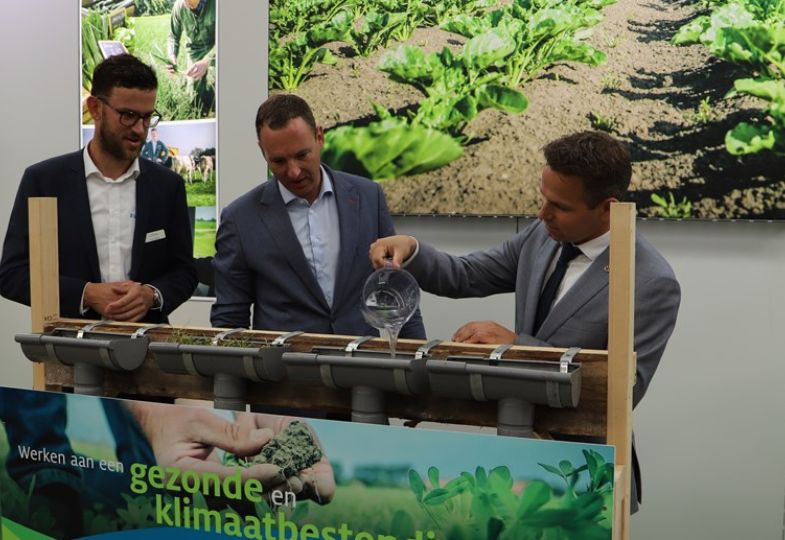 By working with farmers, we were able to show to them that they can have a positive impact on climate when changing to carbon farming, and that this is also good for sustainable farm management. We succeeded in motivating farmers to change to carbon farming. As a result, our pilot farmers managed to capture and store at least 10,000 tonnes of CO2 in their farmland soils. 
I'm very motivated to do carbon farming because it can help climate and it can make a good ecosystem on the farm. The most important lesson to me is that we can heal the soil and at the same time be 'Climate Heroes'
Meet the project's pioneering carbon farmers in this video aiming to inspire more farmers to adopt carbon farming techniques:
At the start of the project, we did a study into the obstacles experienced by farmers for changing to carbon farming. One of the main obstacles was financial. When changing to carbon farming, farmers face initial costs and risks in the short term while it takes years to produce long-terms rewards for them such as improved soil quality and resilience to extreme weather conditions.
Driving a fast and full-scale switch to carbon farming therefore needs not just support and knowledge sharing but also compensation mechanisms.
As a partnership we defined four different business models with which farmers could be rewarded for carbon sequestration, which we tested in practice. We have even developed 10 successful business cases in which farmers are actually being rewarded for their contribution to climate mitigation by removing carbon from the atmosphere. We described these 10 business cases in our final report on the valorisation of carbon farming practices.
As part of this work, the project discovered shortcomings in the current policy and incentive framework. These insights formed a solid basis for our whitepaper outlining policy recommendations (see below).
We produced a whitepaper outlining policy recommendations and lessons learned from the Carbon Farming project. One of the steps we took to make the European Commission aware of this work was a video in which the carbon farmers themselves urged the Commission's Vice President Frans Timmermanns to take a look at the whitepaper.
As a result, we were invited to Brussels. On November 30, 2021, we were able to personally hand over our whitepaper to Mr Timmermans.
Mr Timmermans was also the keynote speaker at our Carbon Farming Conference 8 – 9 December 2021.
He said: "Carbon farming is a necessary addition to our efforts to reach climate neutrality. It allows farmers, foresters and other land managers to become true custodians of our natural environment and shephers of our climate. With carbon farming, climate action becomes a business opportunity. Now we have to build trust and a legal proposal will aim to do just that."
I want to congratulate and thank you for paving the way. Your project shows that it can be done and gives inspiration to the others to follow.
Image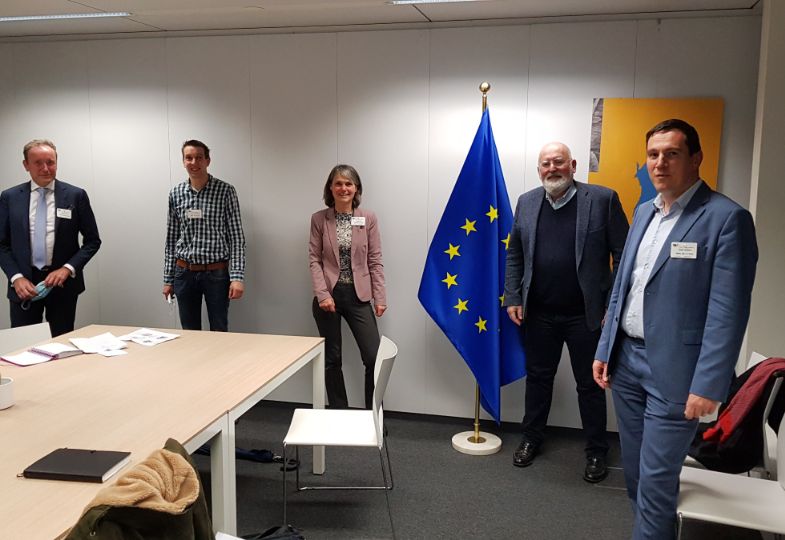 After the Commission adopted carbon farming as part of the EU climate policy in 2021, interest in our project increased enormously. We can already offer concrete cases where farmers have actually started working with carbon farming. Our learning and experiences are therefore used to develop the EU Carbon Farming policy further.
On 24 March 2022, we were invited to present our work at the first meeting of the thematic group on carbon farming under the European Network for Rural Development. 
The Carbon Farming project was also covered by Forbes. 
After five years of exploring together, our partnership has produced a wealth of knowledge that is now being taken forward by our partners and other stakeholders. In Germany Klim has become one of the main carbon farming initiatives, in the Netherlands and Belgium Go2Positive and Claire are growing and in Belgium, even the supermarket chain Lidl has engaged to help farmers make the switch! 
With the right incentives in place, there is no doubt that carbon farming can be part of the answer to the climate crisis. What we learned, above all, is that farmers can and want to be part of the solution.
Top 3 project highlights
Proof of concept
The project demonstrated the climate mitigation efficiency of carbon farming techniques through sequestering at least 10,000 tonnes of CO₂ in the soil and trees as part of pilots.
Engagement with farmers
More than 2,000 farmers in Norway, Netherlands, Germany and Belgium participated in knowledge events. Testimonials show great enthusiasm by pilot carbon farmers using the techniques.
Policy impact
By sharing insights with the European Commission, the project promoted carbon farming techniques as part of the European agenda to meet climate goals.  
Carbon Farming was conducted by a partnership consisting of 7 partners in Belgium, Germany, Norway, and the Netherlands:
The Norwegian Land use Advisory Service (NRLO), the Thünen Institute, 3-N Kompetenzcentrum, Inagro, Boerenbond, Bionext, and the lead partner ZLTO, a Dutch farmers' association representing 8,000 farmers in the southern Netherlands. 
Image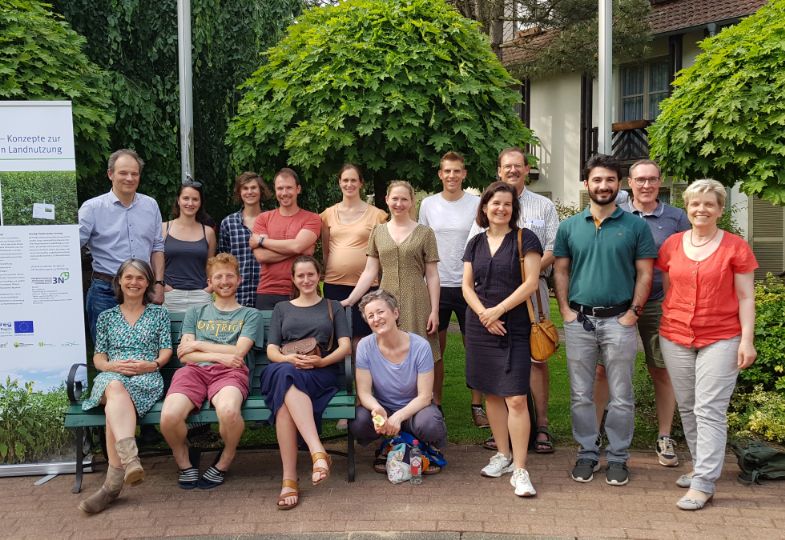 Image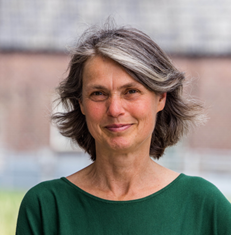 Marjon Krol led the Carbon Farming project.
She works for ZLTO, the South Netherlands Agriculture and Horticulture Organization, to which 12,000 farmers are affiliated. She coordinates the organisation's Core team on Energy and Climate.
Her focus is on stimulating farmers to change to sustainable agriculture by developing revenue models for ecosystem services.