Back to top
Lead
After four years full of hackathons, digital coaches and numerous other inventions, the Like! project can boast a great range of innovative digital solutions for public service delivery.
Main content
I had an online chat with project managers Renske Stumpel and Evite van Winkoop of Municipality of Groningen, lead partner of Like!, to reflect on the achievements of the project.
The core aim of Like! was to promote a local digital innovation culture. What do you mean by this?
Renske Stumpel: "The importance of culture in organisations is often underestimated. In the end, digital innovation is about people. It's important to start by listening to users, both staff and citizens, because they know best what should be improved and what will bring real results. In this project, we focused on changing the mindset of employees, so they would become enablers of digital innovation in government."
"Digital innovation is all about understanding how digital tools can be used by people"
Although each local context is different, different cities have been working on similar pilots in Like! How has working together across borders helped these cities?
Renske Stumpel: "A lot of cities face similar challenges, while they differ for example in level of digital maturity. One city or region may therefore be able to share their lessons learned, so others can develop pilots faster and avoid making the same mistakes. The City of Roeselare did a fabulous job with their city-wide chatbot 'Bertje', which is now fully operational on their website. The knowledge they gained during the development process was very valuable to the cities of Aalborg and Groningen, which wanted to use chatbots as well.
Image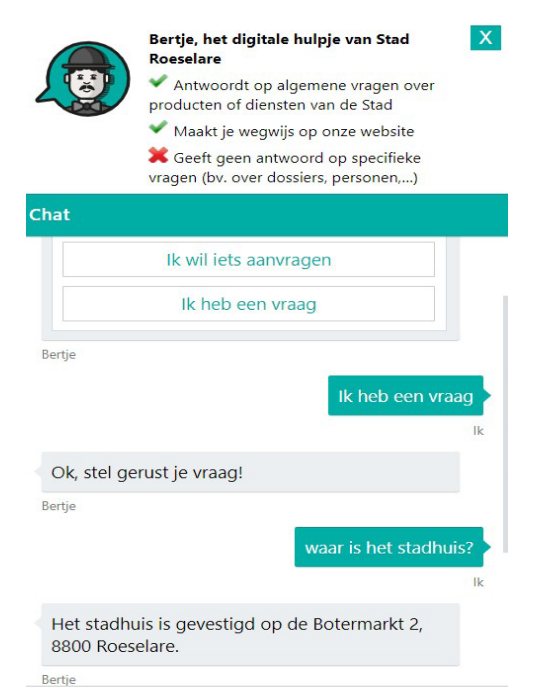 You have also worked with smart dashboards. How have these digital dashboards helped cities to improve their services?
Renske Stumpel: "The dashboards can for example inform policy decisions by providing the right data at the right level, but we also wanted the data to be available and easy to understand for staff and citizens. The dashboard developed by Angus served knowledge-led improvement of their health and social services. Their platform provides accessible demand and performance information for staff and citizens and replaces paper-based systems as the basis for health and social care services."
In the Vechta pilot, the project uses new digital tools to improve citizen engagement. Do you think these tools can play a role when it is difficult to organise live sessions?
Renske Stumpel: "Having online tools in place enabled the city of Vechta to engage with citizens without physically meeting them, for example with their 'Raum für Vechta' virtual tool for participatory city planning. In Groningen, we are currently experiencing a significantly higher interest in the participatory platform 'Stem van Groningen' due to the corona crisis."
"Our digital solutions can enable strong communication with citizens without physically meeting them.
Image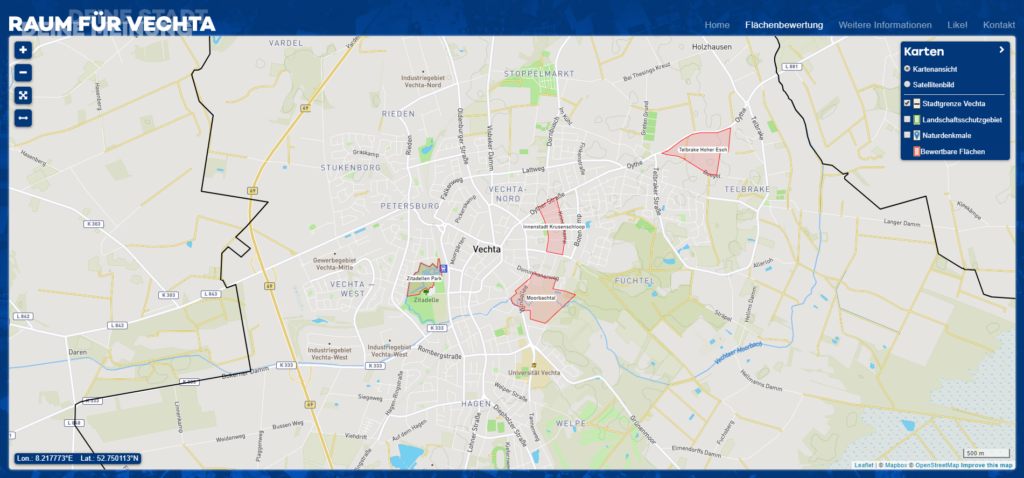 You cooperated with the North Sea Region CORA project to develop e-learning. Could you tell a bit more about this?
Evite van Winkoop: "It is important to make end-users familiar with digital solutions to ensure their optimal use. In Angus, Suffolk and Roeselare, we used a personal approach by introducing 'digital coaches', such as the 'Digital Stars' in Suffolk - colleagues from within the municipalities who help colleagues with new digital tools."
"Improving digital skills supports the objective of the CORA project - to connect remote areas with digital infrastructure and services. Organisations need appropriate skills to make use of new digital services. Together with CORA, we developed e-learning for government staff to promote a digital innovation culture."
Image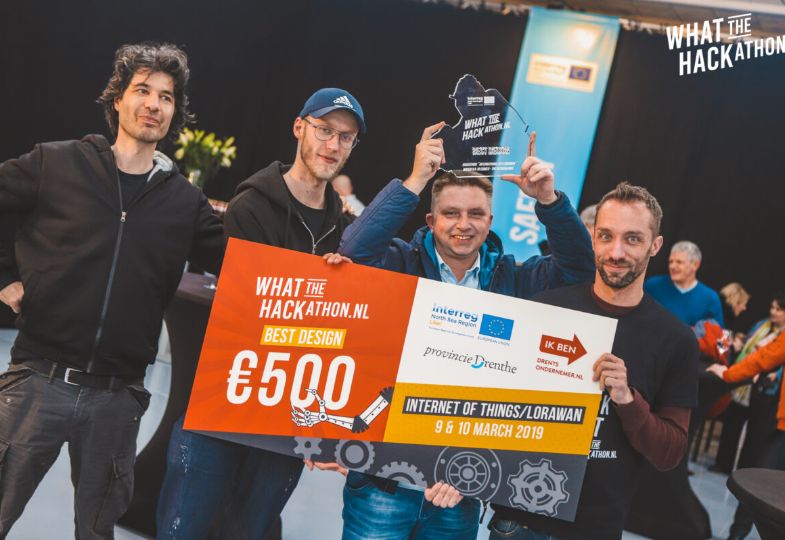 The new services developed by Like! even increased cost efficiency. Could you give an example of how digital services can provide a financial benefit to cities?
Renske Stumpel: "For example, enforcement officers hit the streets in the neighbourhoods of Groningen every day. They visit residents and play a role in providing income support that is available to them. To this end, they need to access several databases using separate authentication systems. Using data virtualisation, Like! developed a system where real-time information can easily be consulted. This has saved a lot of time and increased the officers' work efficiency."
Image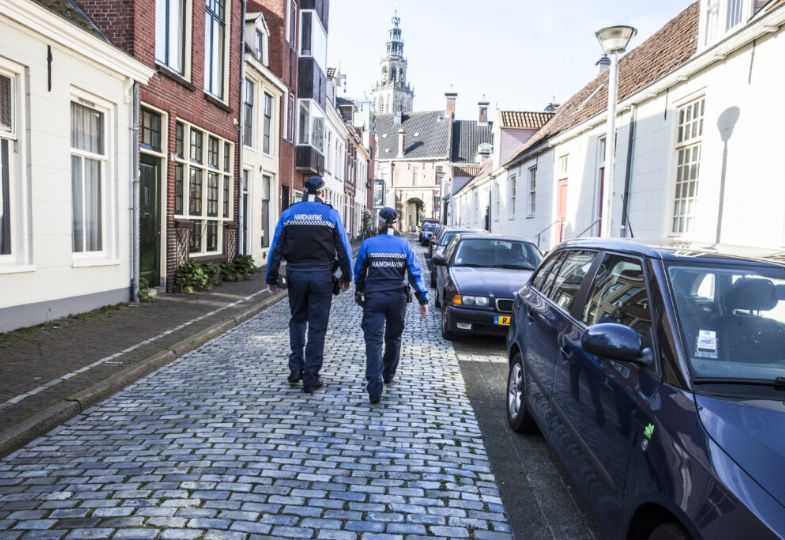 You have managed a project involving ten partners from five different countries. Do you have any tips for projects that just started?
Renske Stumpel: "While managing Like! was mainly a nice experience, it was also challenging at times. I think it is really important to keep the communication lines open at all times. Both regular team meetings and bilateral meetings are important. Meeting regularly and eating together is very good for bonding and the best ideas are often born late in the evening. Also ensure you know what makes your partners 'tick' – where does their heart lie, what is it they are really good at and interested in. Ensure everyone gets their space in the project and highlight achievements when people are too modest. In the end, looking at what we have achieved, we can all be proud of our joint achievements."
"It is important that you really know your project partners and find out where their heart lies."
How do you expect the project partners will build further on the results of the Like! project?
Renske Stumpel: "What we see is that the Like! results are widely used, even after project closure. Our tools and solutions have been widely disseminated and made available to other cities. Our results have been highly valuable to all project partners and they will definitely continue using and building on them."
Watch these video testimonials by the project partners:
Top three project highlights
Better digital skills
Like! demonstrated how to establish a local digital innovation culture, providing public servants with new skills to deliver innovative services.
More inclusive services
The Like! tools were developed through co-creation. They make engaging with citizens easier and make public services more accessible.
Increased efficiency
Like! significantly enhanced the capacity of the public sector. The smart tools enable professionals to focus on what is really important.
To learn more, visit the Like! project's website.
Image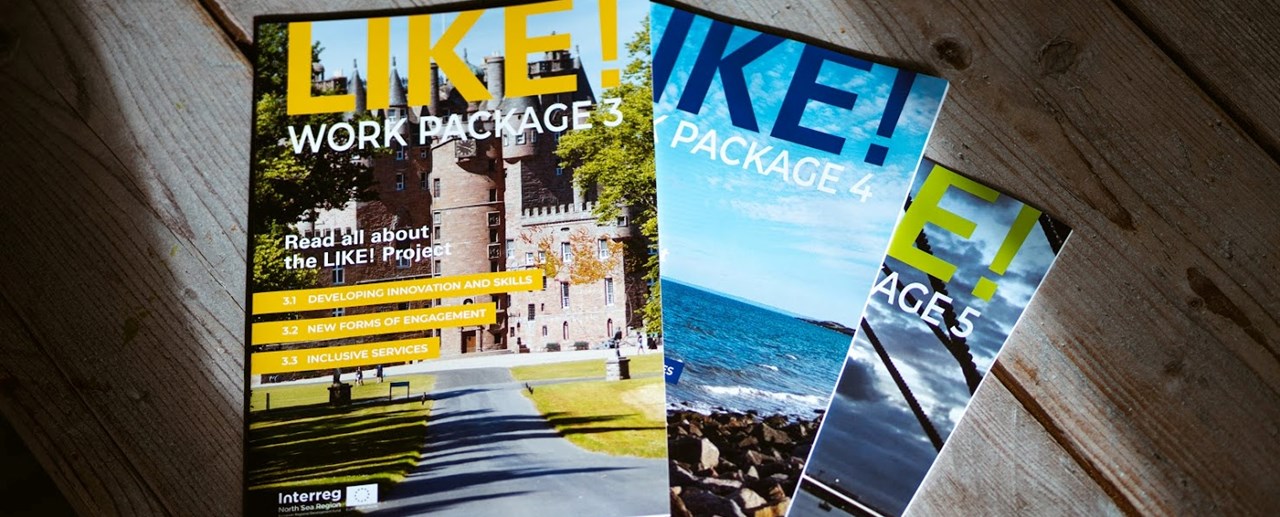 Fostering a digital mindset, Like! boosted public services across the North Sea Region. To find out more, dig into a series of magazines containing a wealth of interesting stories about their work.
You are also welcome to contact the project managers:
Renske Stumpel, renske.stumpel@groningen.nl
Evite van Winkoop, evite.van.winkoop@groningen.nl
Image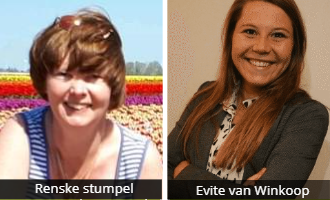 Anne-Mieke Feikens is a project advisor at the Joint Secretariat.