Back to top
Lead
As the planet heats up, soils are becoming salty. An unhappy combination of drought, soil salinisation and freshwater depletion is putting food security at risk in many places. The SalFar project took the lid off the issue in the North Sea Region and explored saline farming as part of the answer.
Main content
Farmers in arid and coastal zones around the world are facing a growing problem. Their soils are increasingly salt-infested due to drought brought on by climate change.
This threatens food production due to reduced yields or crop failure. Soil salinisation currently leads to a global loss of 1.5 million hectares of farmland per year and decreases the productivity of another 46 million hectares.  
This raises some questions: How big is this problem in the North Sea Region? And what can be done about it? The project Saline Farming (SalFar) made some hopeful discoveries. 
Image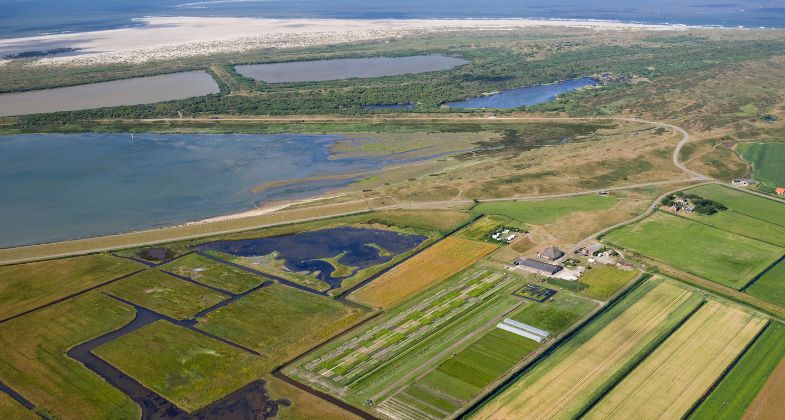 "When we first started working in SalFar, soil salinisation was not talked about at all in the North Sea Region," says Douwe van Noordenburg, manager of SalFar. 
While millions of hectares around the world are already degraded by salt, the issue is only emerging in this region. The first of SalFar's challenges was therefore to raise awareness of the threat rising on the horizon. "Soil salinisation was little known and also a quite sensitive topic due to fears that it might affect farmland value," Van Noordenburg recalls.
A review carried out by SalFar found significant economic impact of salinisation in some parts of the region. "At the moment, drought is the main driver of salinisation along the North Sea coast. In the future, sea level rise will add to the problem," says Van Noordenburg. "To brace for the future we must integrate this issue into our agricultural and water policies."
In other words, we need to talk about salt before it's too late. This video captures the benefits of saline farming in a world increasingly marked by water scarcity and soil salinity:
Saline farming: A way forward?
SalFar did more than raise awareness of the problem, they also set out to find solutions.
First, the partners went looking for crops that can grow in a saline environment. Van Noordenburg: "In the last 200 years or so, farmers have been optimising their products for size and quality. The trait of salt-tolerance was often lost in the process. However, if we go back 500 years, people would grow crops in coastal areas that were periodically flooded. These varieties possessed natural salt resistance and many of them are still available."
The researchers identified and tested salt-tolerant varieties of common food crops such as potatoes, carrots, sugar beets, cabbages, oats, and wheats. They discovered several that grow well when irrigated with brackish water only.
Based on exciting initial findings, the original 10 test fields evolved into 26 pilots across Denmark, Flanders, Germany, the Netherlands, Norway, Sweden, and the UK.
Next, SalFar investigated the suitability of these long-forgotten varieties as commercial food crops, including their taste and quality.
Image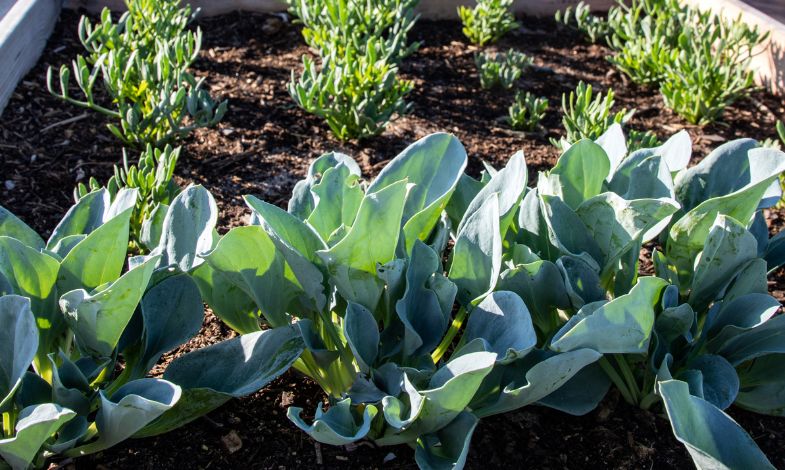 Salt-grown savoury treats
One might worry how saline farming affects the taste of food crops. Are they too salty, for example? The SalFar team found that the answer is 'it depends'.
"Saline soil affects plants differently than sweet water," explains Van Noordenburg. "Strawberry, for example, will start tasting really bad. A tomato reacts completely differently. It does not absorb the salt. Instead, the salt triggers it to make a lot more sugar, so you will get a unique product that restaurants really like." 
To their delight, the team found a range of salt-tolerant crops that are very appetizing.  
Image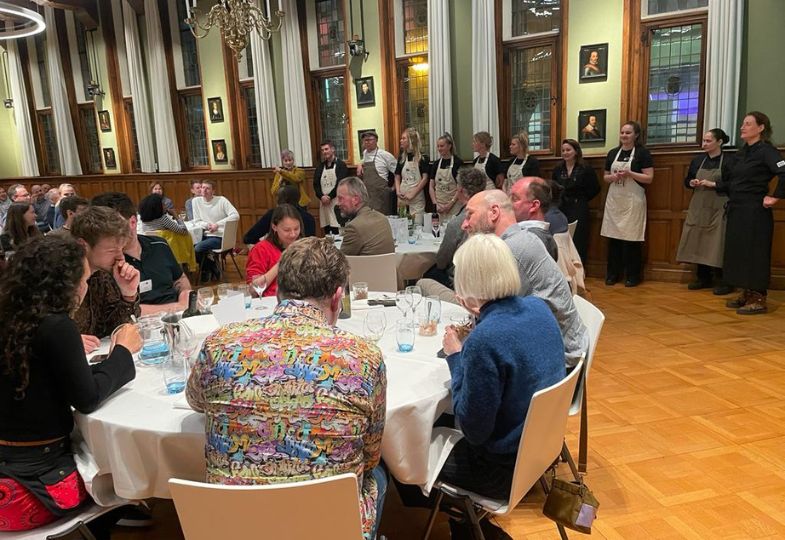 From bladderwreck fertiliser to saline-grown spices, SalFar catalysed innovation in the food value chains. In total, the project led to the development of 106 new products. SalFar even developed a brand label for saline farmed produce. 
The partners also realised that salt-tolerant crops might possess a secret power. "We identified polyphenols as an interesting research topic within saline farming," says Van Noordenburg. Polyphenols are complex compounds found in plants and associated with a range of health benefits. "When you stress plants, for example by growing them in saline soils, they will typically produce more polyphenols."
SalFar's inspiration catalogue captures many of the new ideas for using salt-tolerant veggies and the current state of knowledge about the health aspects.
Image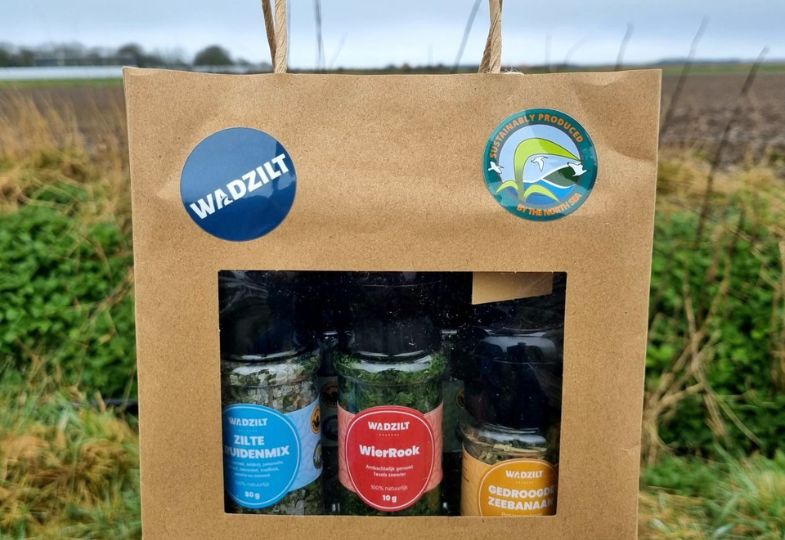 Producing food with less water
As it turned out, saline farming not only allows farmers to produce food crops on saline soils. It also saves precious fresh water. 
The SalFar trials reduced freshwater usage by on average 55%. While the potential for freshwater savings depends on local factors such as soil type, it is clear that the scope is significant. 
Freshwater scarcity is expected to become more pronounced in the future and is seen as one of the main future threats to human wellbeing. 
In addition, Salfar showed that saline farming will save energy compared to pumping out seawater and desalinising water for irrigation.
Image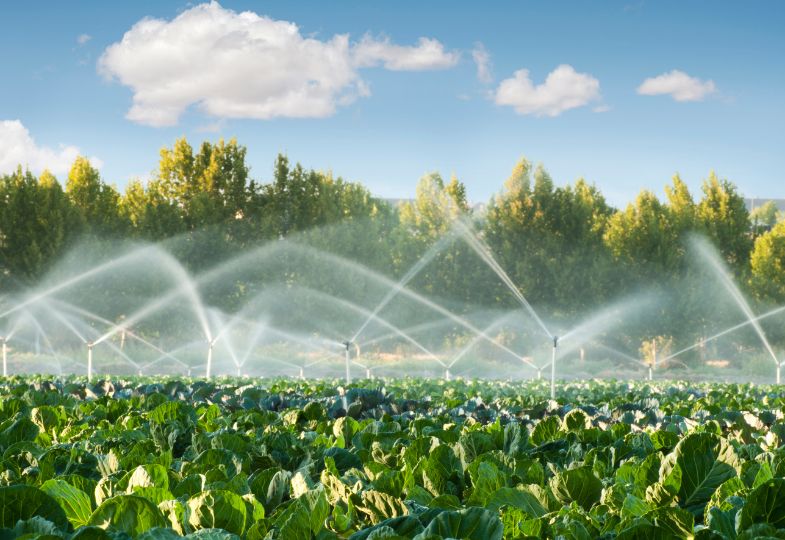 Putting salinisation on the radar
Armed with new insights and demonstration sites, the SalFar partners put soil salinisation on the radar of farmers, policymakers, food producers, and citizens.
"SalFar contributed a lot to normalising the topic," says Van Noordenburg. "We organised 40 farmers' cafés for farmers to meet water and agricultural experts and discuss salinisation. The farmers brought water samples from their canals for analysis and it was almost always saltier than they knew. In the dry summer of 2019, the salinity of the water was close to seawater in around 50% of the samples."  
New policies are needed to face a more saline future, he adds. Carrying on as usual won't make the cut in the future.
"The policy in the Netherlands always was, just flush out the salt! This is what we have done in the last 600 years or so."
"In the summer, meltwater from the Alps flows through Germany into the Netherlands. Much of this fresh water ends up in the Ijsselmeer lake and is essentially used to flush out the salt in farm soils. We expect this won't be possible anymore in the future as the Alpine glaciers are shrinking."
Before SalFar, salinisation was largely ignored in policymaking. This changed during the project as SalFar brought the topic on the agenda. Van Noordenburg notes that salinisation is now covered in some policy papers and by many international and national funding schemes available in the region. The project is also featured at the European Environmental Agency's Climate-ADAPT platform.
Image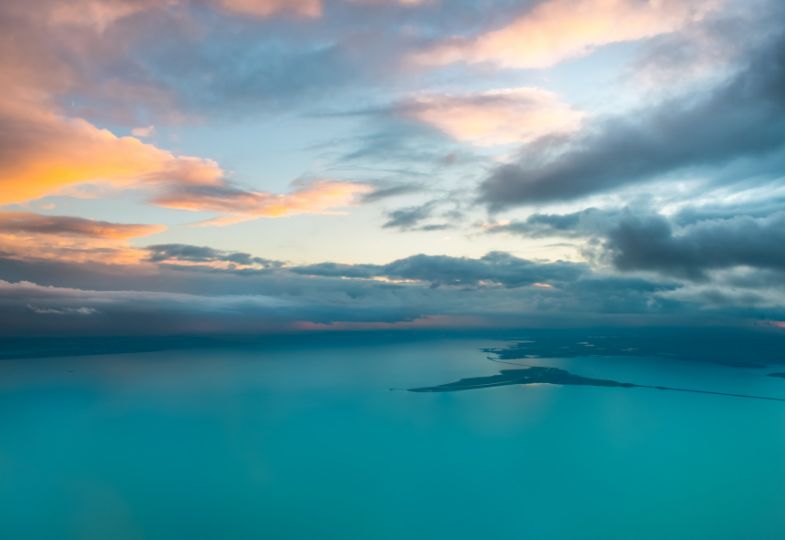 Networking for the future
SalFar took initiatives to strengthen networking and knowledge exchange globally. The partners organised and participated in many events and presented their work to a wide range of experts and other stakeholders, including notabilities such as the former UN Secretary-General Ban-Ki-moon and the Crown Princess of Sweden.
The project's mid-term conference "Saline Futures - addressing climate change and food security" in Leeuwarden attracted more than 200 participants from all over the world, including researchers, farmers, food producers and policymakers. The event featured scientific research,  transnational farmer workshops and pilot visits in the Netherlands and Germany.
As a result of the conference, SalFar published the book Future of Sustainable Agriculture in Saline Environments including 33 science and practice articles on saline farming.  
At SalFar's final conference, representatives of FAO and the International Network of Salt-infected Soils (INSAS) provided keynote speeches, and the Dutch Minister for Agriculture promoted saline farming as a future farming method. Participants visited SalFar test fields and were treated to a special "saline dinner".
Also, the partners launched an Inspiration Guide on Saline Farming for farmers and other entrepreneurs wanting to explore or set up saline farming.  
Image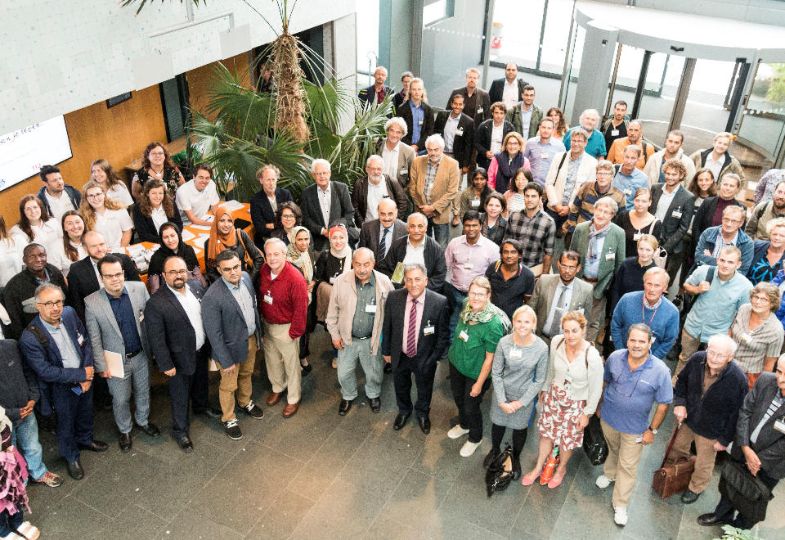 A legacy of open knowledge
As SalFar closes, its legacy has already been picked up and the next steps are being taken at full speed. 
The project has led to several spinoffs, including the research project SALAD scaling up SalFar's work through research in Belgium, Germany, Italy, the Netherlands, Egypt and Morocco. Also, the Norwegian University of Life Sciences' work on soil microbes' salt tolerance in the SalFar project has led to a new project funded by the European Joint Programme. Several additional projects based on SalFar's work are under way.
SalFar's pilots have been instrumental in sparking conversations with farmers who are likely to be affected by salinisation in the future or are already grappling with its effects, explains Van Noordenburg. In the Netherlands, the platform Zoet-Zout knooppunt  now enables farmers, scientists, and water boards to share knowledge on salinisation and related topics. And some Dutch farmers are now delivering saline-grown food crops to exclusive restaurants in the Netherlands and Belgium. 
"The SalFar pilots have also been critical in understanding the impacts of salinisation, but continuing the research is vital", says Van Noordenburg. "Scientists require more than two to four years of data due to fluctuating rainfall. Long-term data is necessary to predict the effects of salinisation." While some pilots were set up to raise initial awareness and foster dialogue, he expects 8-10 pilots will continue after project end. 
Last but not least, the project gave rise to the formation of the international "Knowledge Cluster Salinisation" initiated by the Province of Fryslan at SalFar's final conference.
Image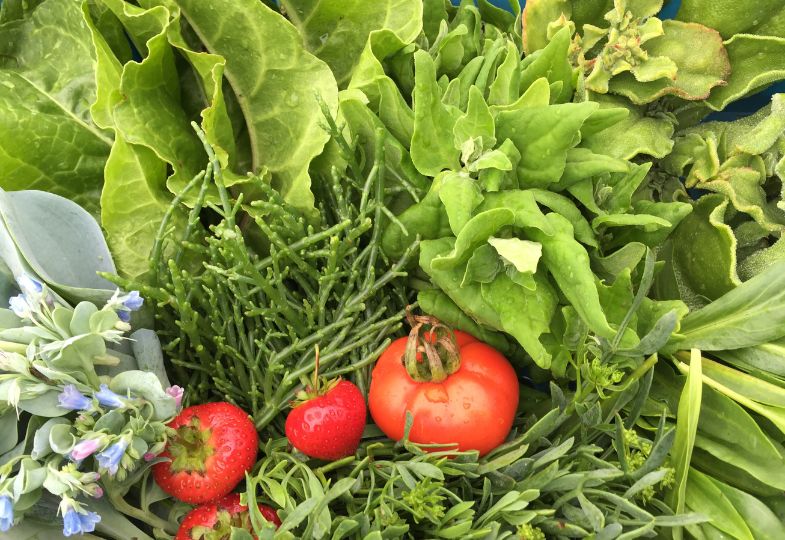 The project was a first mover in the North Sea Region but according to Van Noordenburg, it is none too soon to act.
"In Groningen, for example, we are planning what our landscape should look like in the future. A lot of that has to do with water management and how we can hold on to sweet water. Also, we have a large export of seed potatoes. The best lands for this crop are precisely the areas that will be most impacted by salinisation, so we need to plan ahead."   
 
We started just in time to plan for the future. Saline farming is a good example of futureproof, climate-adaptive, regional food production.
SalFar's discoveries show how much interdisciplinary cooperation across borders matters in the face of climate change. This speeds up the innovation needed for people to live and thrive in a more saline future, with enough food to go around. 
Van Noordenburg: "By building and sharing knowledge, we can help not only the North Sea Region but also the rest of the world."
Image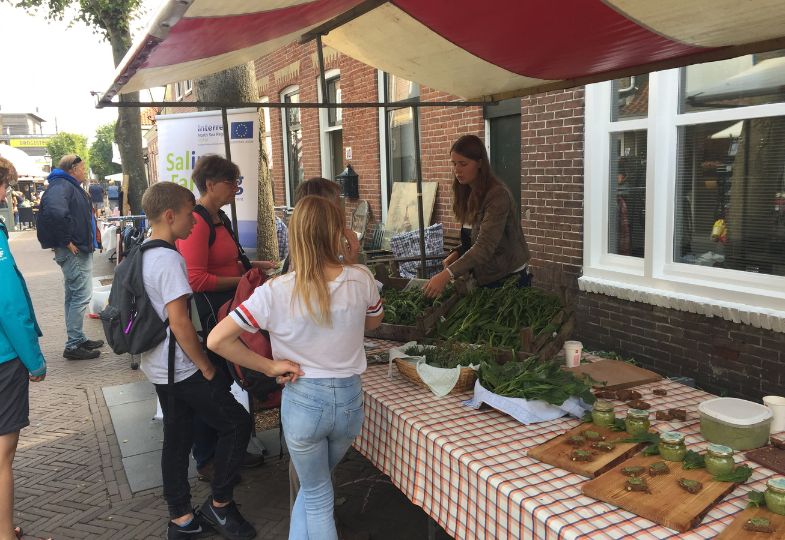 Top three project highlights
Pilot sites
SalFar's 26 demonstration sites were central in raising awareness among farmers and policymakers. Around 8-10 of the pilots will continue to play a role in long-term research that can provide improved guidance. 
Saving freshwater and energy
SalFar demonstrated a significant potential to save fresh water and energy while continuing to produce food. The pilots saved 55% of fresh water on average.
Building future food security
SalFar's work helps farmers in the North Sea Region and beyond to keep up food production on land that is salinised by droughts and rising seas. More than 100 new saline-grown products were launched. 
SalFar was a fruitful collaboration between researchers and stakeholders in Belgium, Denmark, Germany, Norway, Sweden, the Netherlands and the UK. "In our partnership we worked together very well. We were lucky to have a nice partnership with no slackers!" observes Van Noordenburg. 
To learn more about SalFar, visit the project website.
You can contact the author and project leader Douwe van Noordenburg at d.van.noordenburg@provinciegroningen.nl.
Sofie Forfang is a communications advisor at the Interreg North Sea Programme secretariat.