Back to top
Lead
"We have the challenge – who has the solution?" This is the Living Lab concept for challenge-driven innovation explored by Northern Connections. After four years of work, we have proof of concept that cities, regions, and companies can benefit from this public procurement method.
Main content
In Northern Connections, a partnership of 21 energy clusters, cities, regions, and knowledge institutions pushed the usual way of doing things to reach new solutions.
The transition to a green economy requires new solutions. Cities and regions face a number of challenges when planning fossil-free preschools, ensuring sustainable construction sites, introducing a circular approach in hospitals, working with carbon capture utilisation, etc.
Often, the biggest barrier is to identify the solutions and their providers. Therefore, Northern Connections focused on challenge-driven innovation as a tool to push forward and give the new solutions a scale for testing.
Image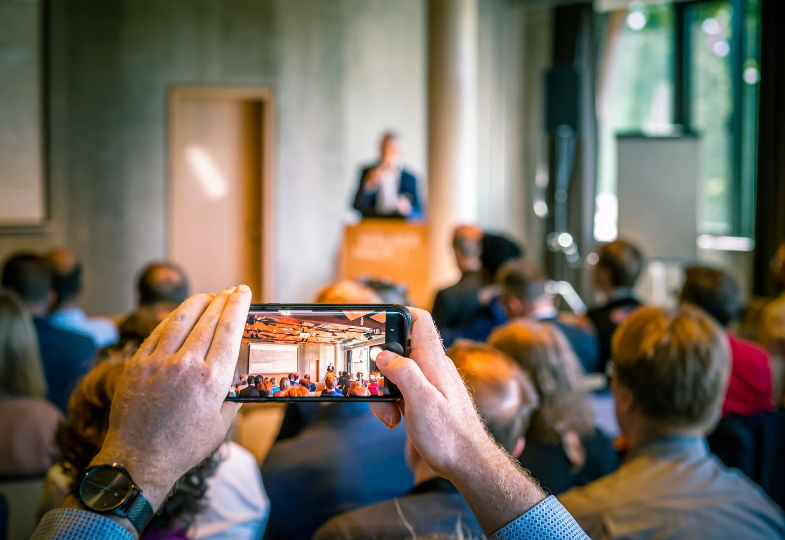 To meet our goals, we adopted specific approaches:
We identified potential solution providers through collaboration with clusters from all seven North Sea Region countries. That way, the cities could expand the pool of possible suppliers and leverage their innovation capacity.
Reverse pitching was a tool that public agencies used to find suitable solutions to their challenges. By pitching their challenges towards several SMEs and start-ups, reverse pitching also opens for cooperation between suppliers in delivering the best solutions.
Our concept of Living Labs is an active method for bringing challenge owners and solution providers together and pushing innovative solutions forward in a way not done before.
The core objective of Northern Connections was to engage more enterprises in working and innovating together across borders. We did this by addressing competition barriers and strengthening transnational cooperation between clusters, cities and regions.
By working together on very specific joint tasks we established trust, overcame barriers and achieved a strong partnership that co-developed and co-implemented pilot Living Labs while refining the concept together as we went along.
Northern Connections has been a journey of getting to know how other cities and regions work with internationalisation to push innovation in SMEs. It has been a learning process to understand and accept that the cluster landscape is different in each country, that we have different political challenges, and that we approach SMEs differently.
Because of these differences, the continuous development and testing of concepts and methods throughout the project have provided hands-on results that inspire public sector buyers across the North Sea Region.
Working with the Living Lab methodology has given cities, regions and clusters a roadmap for joint talks and collaboration on identifying innovative solutions to climate challenges. Identifying challenges and searching for new solutions has become tangible and doable.
Image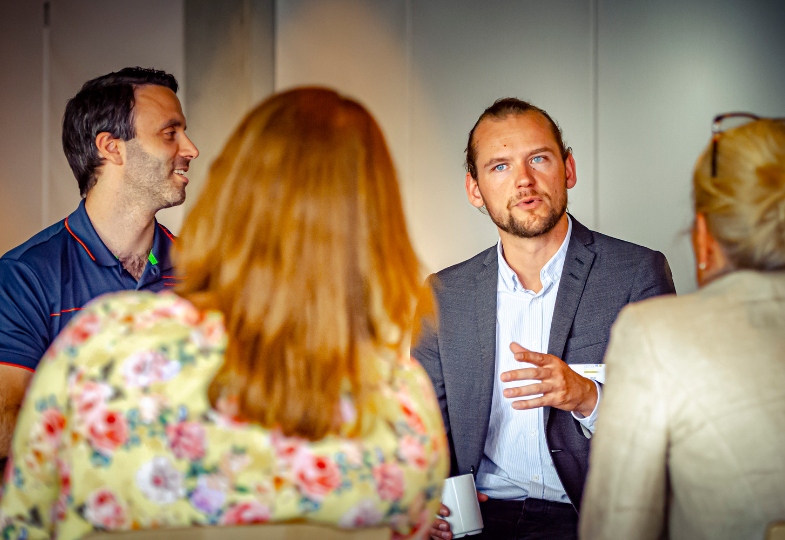 Transnational Living Labs provide cities and regions with a tool to search the market for new solutions and cut through a lot of traditional challenges such as finding solution providers, dealing with competition between clusters, etc. The Living Labs enable public buyers to quickly access a large pool of suppliers and therefore stand a better chance of finding suitable solutions.  
Through 7 Living Lab events and 2 online Living Labs, we have achieved proof of concept. The Living Labs were highly valued by the challenge owners as well as of the participating companies. Here are a few examples:
Fossil-free preschool: For the challenge owners, sourcing all of the necessary solutions for ambitious projects is difficult. In the case of the Hoppet, aiming to become the first fossil-free preschool, the City of Gothenburg simply could not find the products they needed. This made Hoppet a perfect candidate for a Northern Connections Living Lab. By tapping into the strong cluster network of Northern Connections, the City of Gothenburg was able to leverage the innovative capacity of six countries and get in touch with innovative suppliers with the potential to help realise the first zero carbon preschool in Sweden.
Carbon Capture in practice: The Scottish Falkirk Council aims to transform the Grangemouth industrial complex into the Carbon Capture Utilisation (CCU) hub for Scotland. They used their Living Lab to identify solutions for direct uses of CO2 and uses of captured CO2 (including chemical, bio, horticultural) as well as hydrogen solutions and models for integrating hydrogen with CCU activity. 
Image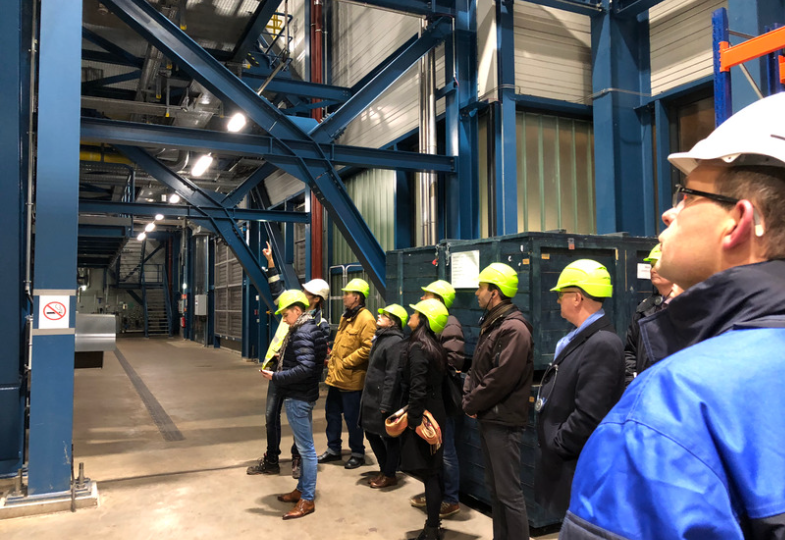 In total, the 16 Living Lab cases included 82 innovation challenges from 50 challenge owners. The 263 solution providers have pitched their solutions through 354 pre-arranged meetings – resulting in 52 new possible collaborations.
An often-heard comment from companies was, "This has been an incredibly good day for us. I've met with people I wouldn't easily have gotten the chance to meet otherwise."  
The concept is not only suitable for solution providers (companies) to pitch their solutions to challenge owners. The companies are also given the opportunity to meet other solution providers and "hooking up" to explore new business opportunities.
Image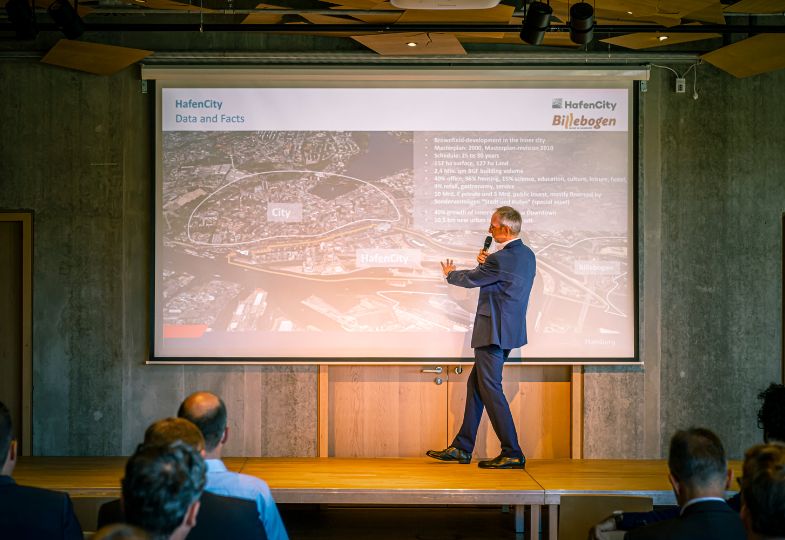 he Living Lab concept also works online. In the autumn of 2020, two online Living Labs were held. One focused on climate neutral construction in Malmö and another on sustainable hospitals in Denmark. For the Sustainable Hospital challenge, the challenge owners were three Danish regions (North, Central and South). They met with 40 solution providers from all around the North Sea Region. The three regions were very satisfied with the session, proving that international innovation collaboration can work even in an online setting.
The living lab has proven itself and exstremely effective concept and approach when searching for solutions outside the national markets.
In summary, the Living Lab concept has huge potential and it works. It brings together public challenge owners and solution providers and offers a roadmap for public-private collaboration. And it shows that public-private collaboration is necessary for both parties to quickly bring new solutions forward. The next steps will be to refine, scale up and transfer the concept to other sectors and public departments so it can really bring about change.
A spin-off we did not anticipate was the significant political will to collaborate after the end of the project. Our politicians have met regularly during the project. It turns out that they wish to continue to share knowledge on major challenges within energy and climate.
We are now looking into the format of such collaboration on political level. One possibility could be the annual North Sea Conference – if climate challenges and the green economy is on a high-profile agenda, our politicians might want to participate.
Top 3 project highlights
A proven Living Lab concept
Participating clusters, cities and regions as well as 236 participating SMEs obtained valuable experience. At least 88 SMEs moved one step up the technology readiness scale.
Lasting public-private relations
New public-private networks are generating positive spinoffs for new projects. 23 research institutions established cooperation with enterprises during the project's lifetime.
Reverse pitching concept
Reverse pitching was found to be a very effective tool in the Living Lab toolbox.
See all the inspiring tools developed and tested by Northern Connections:
You are welcome to contact the project managers for further information:
Alex Søgaard Moreno, E-mail: asm@aalborg.dk
Christina Folmand Knudsen, E-mail: czf@aalborg.dk
The authors jointly managed the Northern Connections project. This was the first Interreg North Sea Region project for Alex, whereas Christina has been working with Interreg projects for over a decade. Both work at Business Aalborg in the City of Aalborg – Alex with a focus on green transition projects and Christina with a focus on project development and management.