Back to top
Lead
From heritage to healthcare, creative digital technology is changing our lives and daily routines. Create Converge pushed the industry forward by bringing talents together, bridging skills gaps, and showcasing createch's power to transform.
Main content
Immersive technology. Transmedia. Extended reality. If these terms – and abbreviations like XR and CCT – seem alien to you now, rest assured they will be part of your everyday life before you know it.
Creative digital technology – also known as createch – is on the rise. In fact, it is one of the key trends poised to transform the way we do things. Virtual and augmented reality alone are forecast to be worth €80 billion in the European economy by 2028.
Regions and companies that do not embrace this revolution are increasingly running a risk of falling behind. The European Commission recently set up the Virtual and Augmented Reality Industrial Coalition to ensure that Europe (literally) stays ahead of the digital game.
Image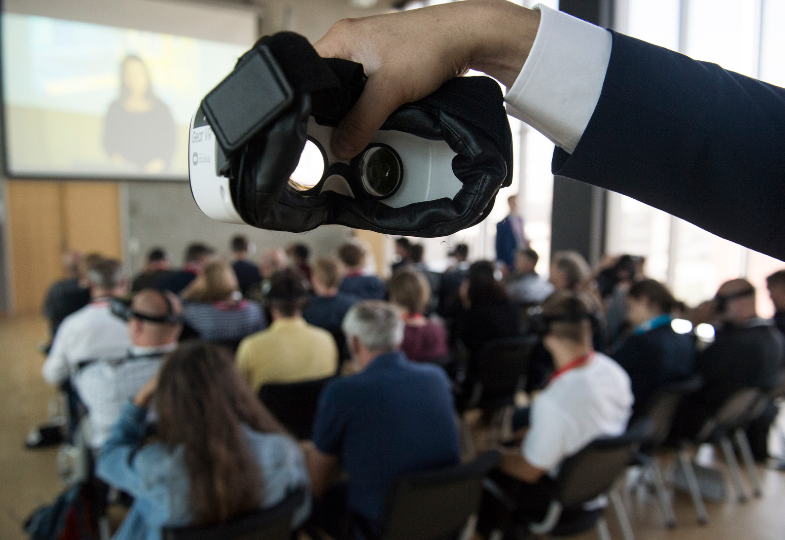 Julie Craik is a project manager at Tayscreen Scotland. She led the project Create Converge, which supported the createch industry in the North Sea Region.
"We wanted to boost the digital industries by helping them to join forces. There is a need to speed up the convergence of screen and digital media in the region. This is leading to a whole new tier of experiences and practical applications," she says.
SMEs make up the bulk of createch companies and many are at the forefront of innovation in the industry. However, they often lack the resources to launch larger projects and access new markets on their own. By joining forces, they can overcome this challenge.
"To begin with, the partnership had an extensive reach to createch companies in the region. This project gave us the opportunity to broker collaboration between them," explains Julie Craik.
Learn more in the video below: 
Immersive technology is poised to boost innovation across a lot of sectors. However, many companies and public sector agencies remain unaware of the potential.
So, the partners used industry events as a key tool to make the possible benefits visible towards a wide range of industries and researchers. The project hosted 100 industry events involving over 10,000 participants. In addition, the partners participated in more than 60 European and international events.
Image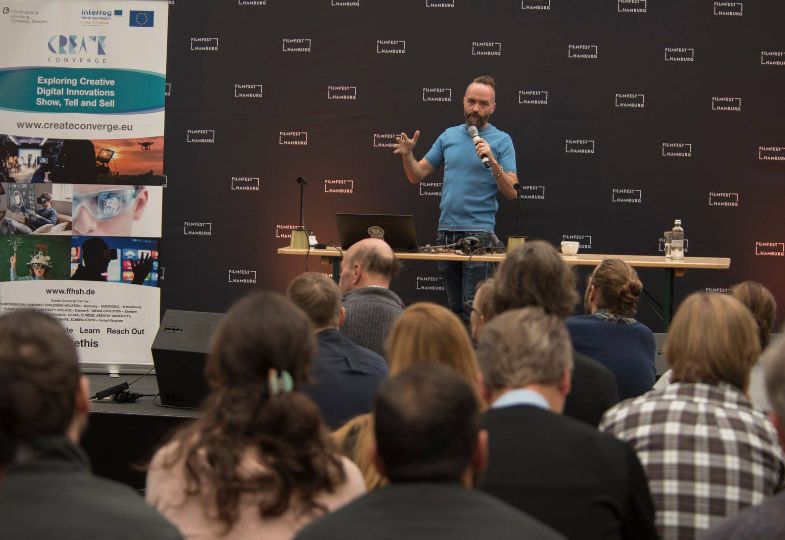 To further boost the visibility of the industry, Create Converge delivered 19 eye-opening proofs of concept - tangible examples of what the creative tech industry has to offer.
For example, Create Converge promoted immersive concepts for physical and mental health.
Healthcare is one area which can benefit enormously from technology. For instance, augmented reality can inform diagnostics and help in drug discovery by visualising molecules in the body.
The project also covered the world of fashion, offering popular summer schools for SMEs in Aarhus, Denmark. Aarhus was the scene of the fashion show "Aarhus Walks on Water" (AWOW) designed by project partner Filmby Aarhus. The show brought live action together with Virtual Reality to create an immersive experience.
Image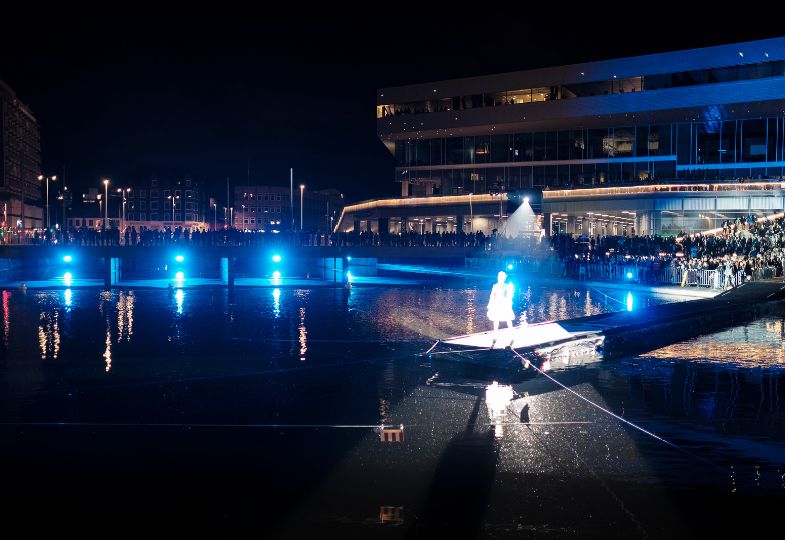 Tourism is yet another arena for createch to expand. Led by Abertay, the project developed Virtua Walker '87 – a VR walking simulator game that emulates the experience of walking on famous beaches.
"Place-based virtual reality is likely to become a pull factor in tourism," Craik explains. "A virtual experience may inspire people to visit the real place."  This can even help tourism to become more inclusive, she adds. "People with disabilities can better plan their journey when they can experience the places in advance."
The project even got involved in space research as its demonstrator Galactic Ghouls developed visualisations for the European Space Agency. One of them, showing intergalactic wind in deep space, was even featured in an article published in the top science journal Nature. The University of Hertfordshire led this work, collaborating with a team of European astronomers.
Other examples included Augmented Reality-enhanced business cards, soft body physics, VR in the food industry, serious gaming, and more.  
In addition, the project set up a successful transnational lab for 100 participants. Using advanced equipment such as Microsoft Hololens and Rokoko Smartsuits, participants collaborated on innnovative solutions.
Image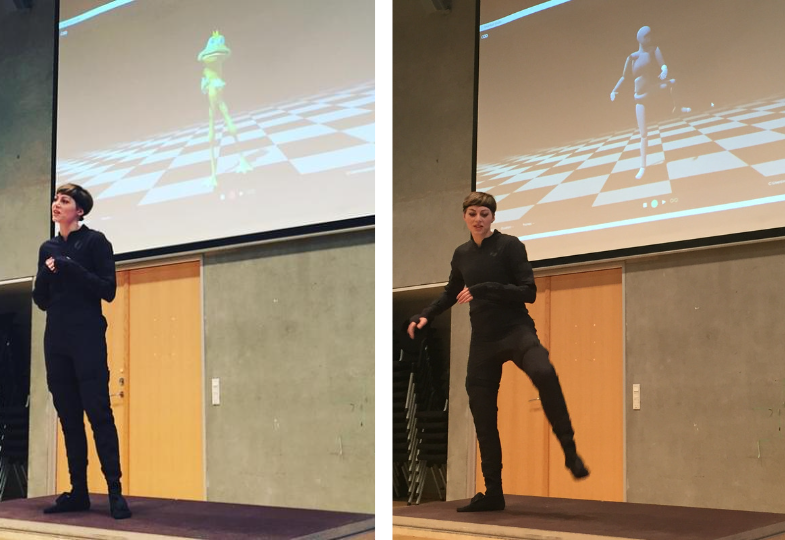 In a huge undertaking, Create Converge mapped over 17,000 createch SMEs mainly within the TV, gaming, and film industries. The partners faced several obstacles though, such as identifying the legal companies behind corporate websites and getting hold of reliable data. Mainstream industry databases were asking steep fees which the project could not afford. In the end, the open source project Open Corporates offered to help and made large datasets available to Create Converge for free. 
The idea was to launch a community platform to help business partners find each other, but this did not come to fruition during the project due to delays caused by the challenges. The City Council of Dundee is now exploring ways to move this initiative forward.
Image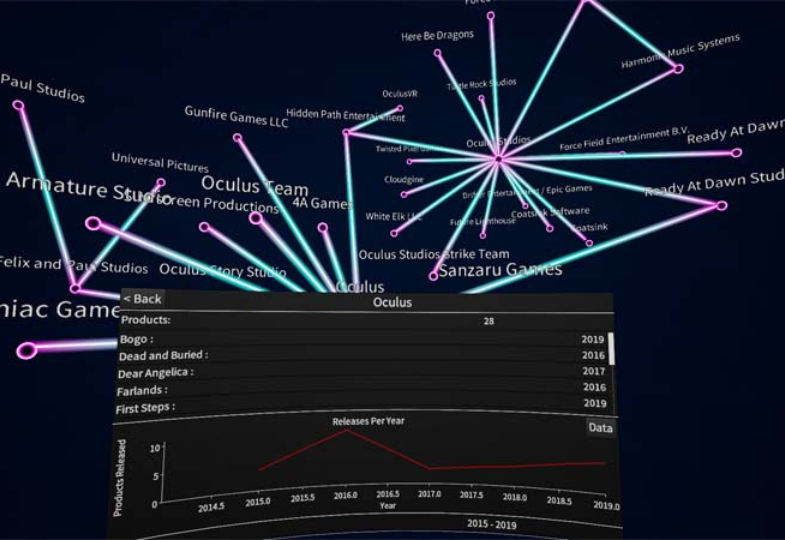 Create Converge also built the createch companies' capacity, addressing immersive technology skills shortages. The lack of creative tech industry-ready skills is part of a more general digital skills gap which has become even more pronounced during the Covid-19 pandemic.  
Some events featured world class experts, such as a virtual reality workshop with Dave Burgess, head of character animation at DreamWorks. One Create Converge event, held as part of the BioDundee Conference, enabled SMEs to meet investors and present concepts for visualising medical data.
One of the SMEs that benefitted from Create Converge activities is MANND run by Signe Ungerman and Maria Herholdt Engerman. "We had the chance to present X-Ray Fashion at THIS festival through Create Converge in 2019. We had three days to showcase it and gave a talk about using VR in general. It was the Danish launch of the experience, and it was a phenomenal platform to start from – we even got more jobs from that showcasing," they said.
Create Converge offered a lot of seminars and courses which proved valuable for us. We got the chance to meet up with different people from other sectors and industries that we would not have met otherwise.
Image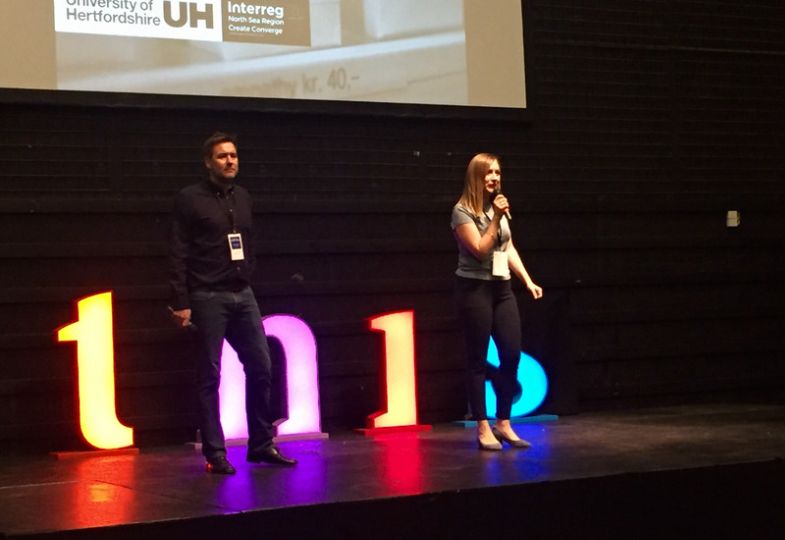 The project even set new standards with the transnational virtual reality conference VR Connect . This amazing event was part of VRHAM!, the world's first Virtual Reality and Arts Festival held in 2018. Participants in Hamburg (Germany), Aarhus (Denmark), and Malmö (Sweden) enjoyed the show simultaneously through VR. This was probably the first time ever that people physically located in three different countries could experience the same event live in real time.
Image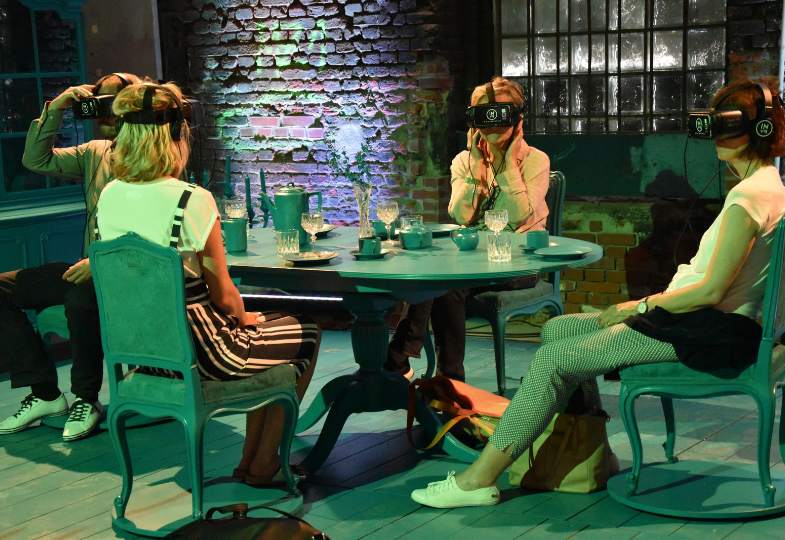 The Covid-19 pandemic put a brake on some of the project's ambitions. During 2020 and 2021, the partners found it harder to engage with SMEs as the companies were under serious pressure or even closing down. However, despite these setbacks, the project left a solid legacy of expanded collaboration, new networks, upgraded skills, 19 proofs of concept, and 170+ new digital projects.
The project also helped set up capacity building. For example, in Denmark the project MIXR now offers training for companies enabling them to deliver professional XR productions. In Scotland, a new project on 5G mobile communication engages further with the SMEs reached through Create Converge.  
Julie Craik adds: "Create Converge also developed a Train the Trainers programme for rapidly growing Virtual Production. Games engines are a crucial component offering hugely faster post-production and visual effects. The technique brings together actors, crew and virtual locations in studios for greater efficiency, flexibility, greener production and reduced costs."
Create Converge worked with a diverse range of sectors including health, transport, architecture, gaming, film production, space research, energy, and cultural heritage. And according to Julie Craik, we have only seen the beginning of what the createch industry can do. 
Image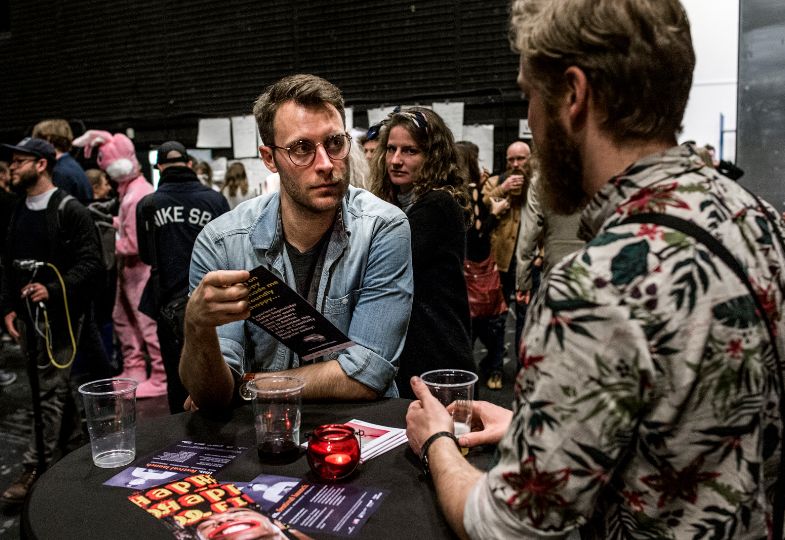 Top 3 project highlights
170+ digital projects
During the project, more than 170 new digital projects were developed and showcased.
19 VR/AR demonstrators
The project produced 19 Virtual Reality and Augmented Reality application demonstrators, covering sectors like healthcare, architecture, and fashion.
Bringing people together
Create Converge organised more than 100 events, reaching over 10,000 people. The partners also joined 60 major events, hosted master classes and summer schools, and set up a transnational lab for 100 people. 
Create Converge was a collaboration between 11 partners in the UK, Denmark, Germany, the Netherlands, and Sweden. 
Would you like to know more about the project and their work?
Get in touch with the project manager Julie Craik:
Email: julie.craik@dundeecity.gov.uk
Phone: +44 (0)1382 432483 | +44 (0)7951 380403
Or explore the project website:
Image