Back to top
Lead
In November, we were thrilled to welcome Marie Martin Kjærsgaard at the Joint Secretariat in Viborg. She has settled in brilliantly and is already a close member of our team. I spoke with her to learn what brought her here.
Main content
Marie lives in the city of Aalborg and was working as a private sector consultant when she saw the job advertisement for a new project advisor at the secretariat.
Image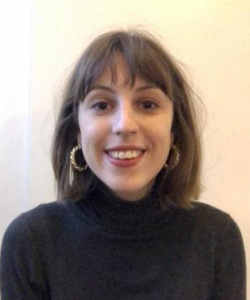 Why did you decide to apply with us?
"I had come to a point in my professional life where I wanted to take on new challenges. I have always liked Interreg, especially the idea of gathering people from different countries who work together around common challenges. Joining up with people from other countries opens our minds and prevents us from getting stuck in our own culture," explains Marie.
"Also, I'm a strong believer in European collaboration. I really believe in what we are doing at the secretariat!"
Marie's background speaks to her curious mind and multiple talents.
A French national, Marie first studied humanities and social sciences in Angers, specialising in literature and political science for her bachelor's degree. Next, she enrolled into the EU Erasmus programme and brought home a second bachelor's degree in political science from Mary Immaculate College in Limerick, Ireland.
Finally, she moved to Québec in Canada. There, she finished her studies at Laval University with an MA in international security in 2018. "My Master's study led me to focus on climate change and how it affects security," explains Marie.
Her first adventure after graduating was therefore an internship focused on climate adaptation, linked to Climate COP21. This was followed by several years in consultancy including work to set up development projects.
Image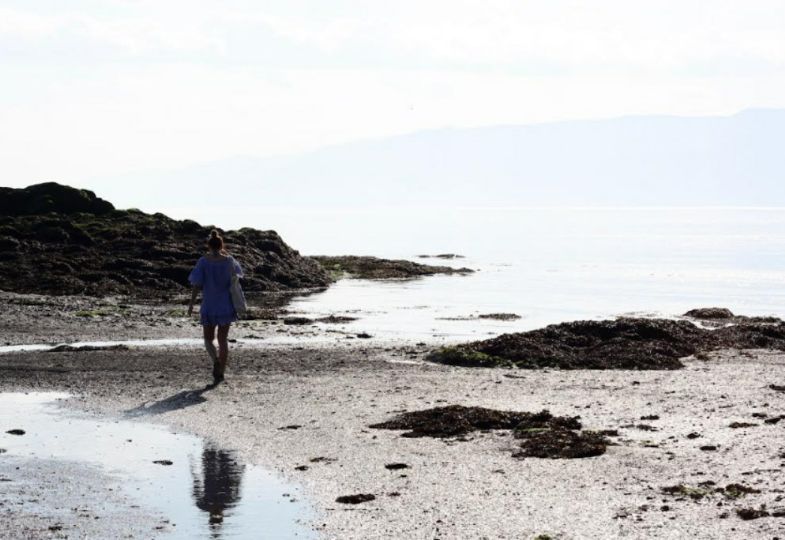 Marie has quickly settled into our team and is now expanding her role as a project advisor to take part in communications as well, to this author's great pleasure.
You started during a hectic period where the secretariat was juggling a lot of urgent work. How has your experience been so far?
"I really like it. I find the atmosphere warm and caring – and talking to my colleagues is so easy. Overall I feel very lucky to join the secretariat."
Hailing from Angers in France, Marie is excited about the French regions joining the new North Sea Programme in the 2021-2027 period.
"I am very happy about that! I'm especially familiar with Brittany. Part of my family lives in Côte d'Armor, so I have spent a lot of time on the Breton coast. And it will be a great pleasure to learn more about the two other French regions, Hauts-de-France and Normandie."
You've lived in Denmark for more than three years. How did you arrive here?
"It's quite trivial really! – I met my partner for life and as it happened, he is a Dane. In fact, we met when we were both enrolled in the Erasmus programme, so the EU had a hand in that as well."
In your experience, what are the worst and best parts of living in this country?
"For me, the worst part is definitely the Danes' strange preference for liquorice. I really do not get that at all. The best part is that I feel more respected as a woman in this country. There is a modern attitude towards women here and that means a lot to me."
In her spare time, Marie likes to do sports like running and swimming. Cooking and culinary experiments are literally in her DNA – her family runs a restaurant. For her Zen moments, she enjoys Japanese calligraphy and she has recently taken up pottery painting as well.
Image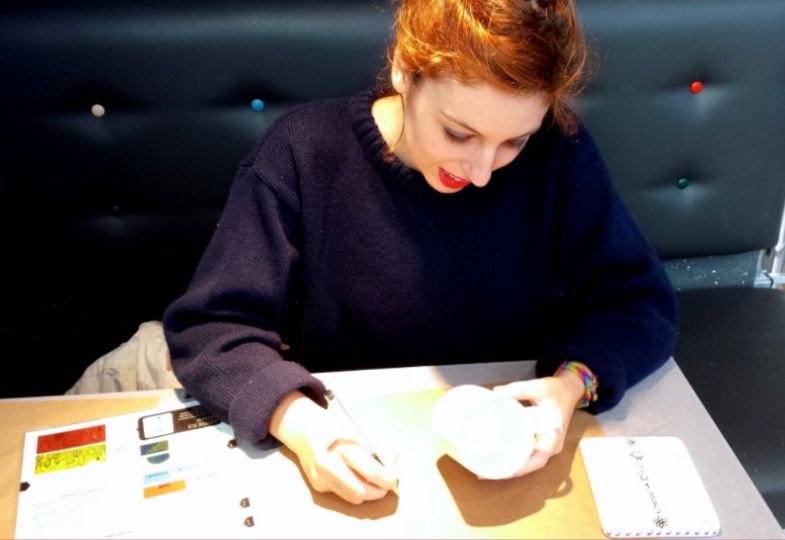 You're becoming proficient in Danish. What's your favourite Danish word?
"I really like the word 'pyt!' It's a bit hard to translate but 'never mind' comes close." 
Indeed, 'pyt' is often used to say no worries and make others feel better about any mistake they made, big or small. As all Danes will know, that word is one of the kindest in the Danish language, which fits our new colleague very well.
A very warm welcome to Marie!
Sofie Forfang is a communications advisor at the Joint Secretariat.
Top image: The French city of Angers, Marie's home city. Angers aspires to become the greenest city in France.