Back to top
Lead
In August 2021, Hans Wevers took leave from his employer Reeleaf. His goal was to experience transnational cooperation first-hand by joining our team for twelve months. Recently, he agreed to extend his stay with us until the end of 2022.
Main content
The main reason for me to join the secretariat in Viborg was my great interest in European cooperation and Interreg.
The first seed was sown at Wageningen University and my interest grew even stronger during my work at the Dutch consultancy organisation Reeleaf.
Image
At Wageningen University, I became involved in Interreg projects for the first time – mainly from the financial side. After gaining a master's degree in management science, I decided to push my career into a direction closer to my heart. I shifted away from financial management and searched for ways to become involved in EU regional policy and development. I started PhD research on cross-border cooperation and subsequently left Wageningen University to become a consultant for European grants at Reeleaf.
This provided me with the opportunity to gather more knowledge on European cooperation programmes and how they work. I had a portfolio with some very interesting Interreg programmes and became more involved with the ins and outs of project implementation. I was also part of the team that conducted the scoping study for the Interreg North Sea Programme 2021-2027.
My time with Reeleaf was a great and intense learning period. However, my appetite for Interreg knowledge was not appeased yet and by joining the Interreg North Sea team I am taking a new deep dive into the world of Interreg.
Image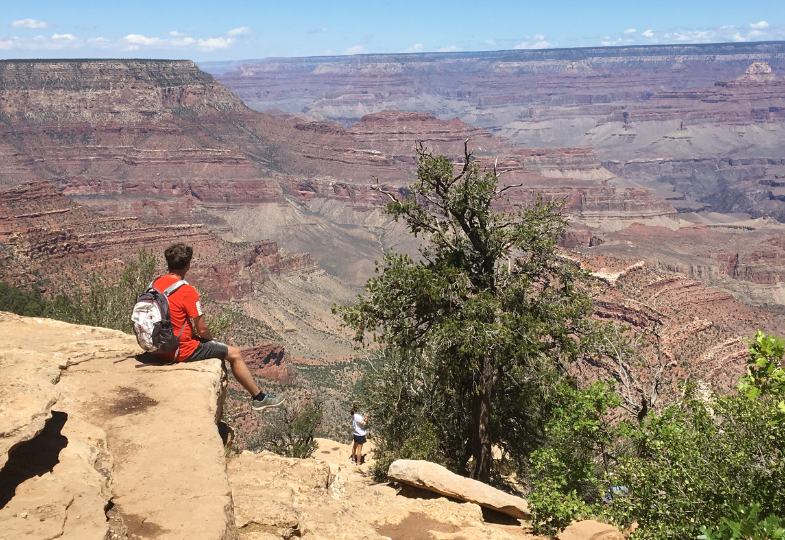 Into the engine room of Interreg North Sea
My first months at the Joint Secretariat have been exciting – in a very positive sense. It is always exciting to start working in a new team, but to do this outside of the Netherlands was even more exciting for me. I had no reason to worry though, as I was warmly taken in as part of a very close team. My new colleagues are wonderful, the work is interesting, and I am enjoying every day of my life in Denmark.
Soon I had established my own portfolio of projects, mostly in priority 1 and 2 which match my interest and economic background. I really enjoy speaking with project partners about the great work they are doing and support them with any questions they have.
Also, two key events were on the secretariat's radar. First, the team was getting on full steam for the North Sea Conference at Bruges. This event was scheduled for November but had to be postponed due to the surge in the Covid-19 pandemic. Second, the new Interreg Programme was nearing completion and we had to prepare for the first call, which has just opened.
I was happy to have the opportunity to make a modest contribution to these significant events. And so new experiences came my way, such as preparing workshops, presenting the new programme, and speaking at webinars. Moreover, I was really curious to attend meetings with the Monitoring Committee, the National Contact Points and the Programme Preparation Group. I had heard of these stakeholders in the past and now I was able to meet them in real life and witness the proceedings.
Denmark versus Holland: Similar with a different flavour
Although Denmark and the Netherlands have many things in common, life in Denmark is quite different. The main difference I noticed is that the Danish are less rushed. On the whole, life is a bit quieter everywhere.
One thing that I really find amazing is that in Viborg you can go into the public library after closing hours. This is a great example of how you can build on trust in a community. Another difference from the Netherlands is the daily rhythm. The Danish start early, have an early lunch and go home earlier than I was used to.
But it is also funny how life travels with you. I still spend a lot of time working on my PhD research and playing my classic guitar. And I still enjoy outdoor activities as much as possible, like hiking and (mountain) biking. Great opportunities for that here in Jutland!
In addition, I am very interested in history and ancient sites. My first exploration of Denmark was a visit to the Viking burial site Lindholm Høje. And there are many other destinations on my must-go list!
Image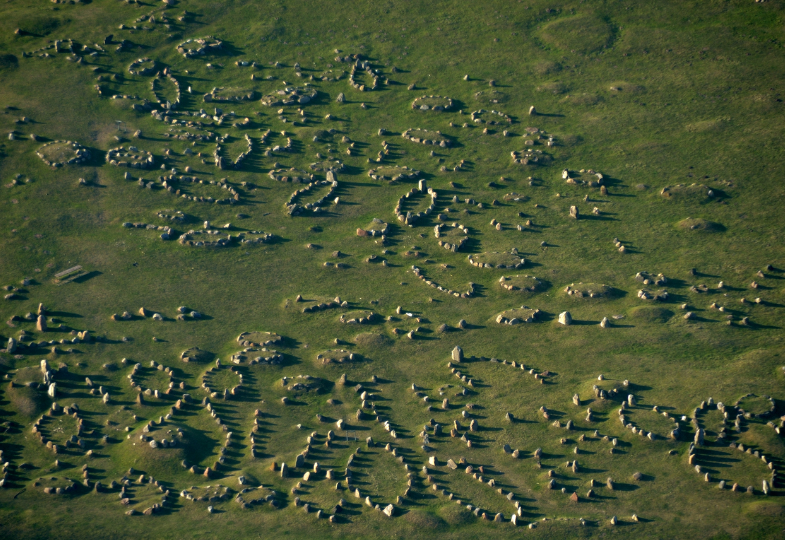 A twist of fate
Sometimes I wonder what it is about me and Denmark.
When I was in my twenties, I worked for a small Dutch company which was acquired by a Danish company, Kamstrup A/S from Aarhus. After seven years working for this company I told my managing director about my wish to work abroad. I asked if the Kamstrup office at Aarhus could be an option.
Unfortunately, this didn't work out at the time. It seems like a curious twist of fate that many years later, I ended up in Denmark after all. And not very far from Aarhus…