Back to top
Lead
After 15 years and a summer, Katerina Kring made the decision to go back to her first job – at the Joint Secretariat. 
Main content
A very warm welcome to Katerina Kring who joined the team at the beginning of this year.
New she might be, but a stranger she is not. Katerina previously worked for the IIIB North Sea Region Programme between 2002 and 2006 as Project Advisor after graduating from Lund University in Sweden with a master's degree in Environmental Management and Policy. In 2006 she moved on to work with Interact (also located in Viborg) where she worked in several positions and eventually became the Coordinator of Interact Point Viborg in 2016.
So welcome back Katerina! I guess you know my first question. What drew you back to the North Sea after such a long time?
Smiling broadly, Katerina explains, "since the programme was my first official workplace after finishing university, it holds a special place in my heart. Returning to the programme again feels like coming home. The principles and value of cooperation were first introduced to me in the programme, and these have stuck throughout every step of my career".
How does it feel being back?
It feels fantastic. Working in a team of driven, enthusiastic professionals who are extremely encouraging makes the job even more exciting. Working with colleagues in this way brings me back to my earlier days as a project advisor. There is room for everyone within the team and there is always scope to develop your own skills as well as contribute towards those of the other team members.
Image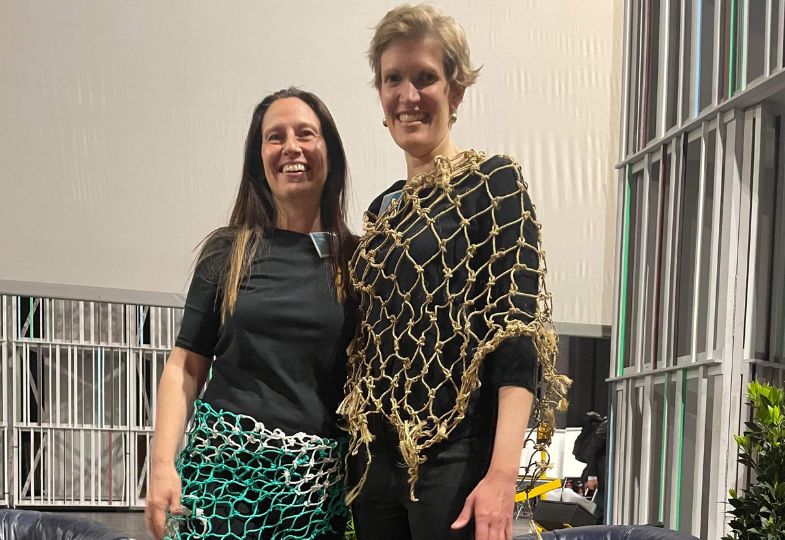 Do you notice big changes in the way the secretariat operates now compared to your earlier days?
"Even though some things have changed, for example internal structures and procedures, the overall atmosphere and core tasks remain the same. I have had to get up to speed with working with projects again since my work in Interact was more focused on offering support to programmes rather than projects. All of the project managers I have contact with are very dedicated and great to work with. What I particularly like is the relationship between projects and the project advisors. Channels of communication are always open and there is regular dialogue".
You obtained many different skills and experiences during your years away. How will these come into play in your new role?
"Since I have worked in a number of fields over the past fifteen years, I feel I have come back to the programme with new knowledge and skills. For example, during my time as Quality and Evaluation Manager in Interact, I obtained a postgraduate degree in the Psychology of Organisational Development and Change, and I worked on setting up a number of organisational processes within Interact.
When I was working as a facilitator and trainer, I undertook several trainings in facilitation and facilitated discussions with all sorts of groups and decision makers internally and externally. These skills have enabled me to contribute to preparing and delivering various events and programme meetings".
Image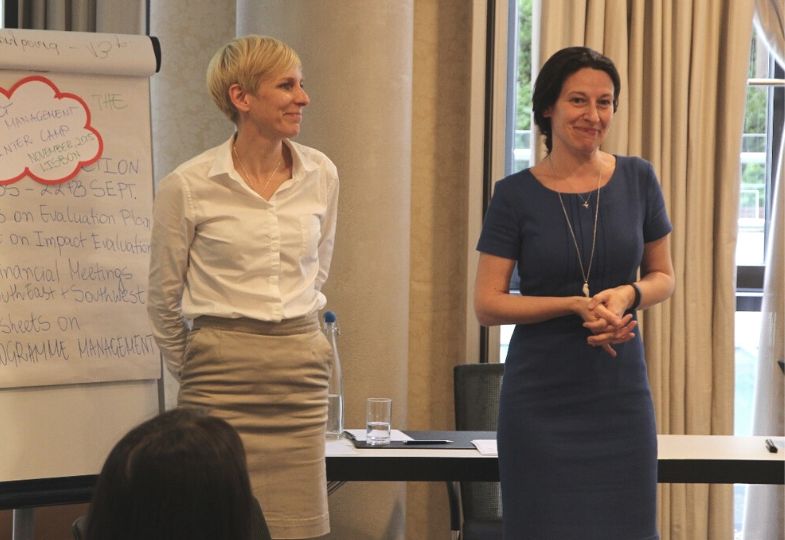 Image
Please tell us something about you that most people don't know?
"I have a real passion for coaching and have undertaken several coaching programmes; I am currently working towards a certification in Positive Intelligence and have a certificate in Constellations and Systematic Mapping. Not only does coaching help me to develop as a person, it also enables me to help others become the best versions of themselves".
It seems to me that you have been busy. What do you do to relax?
"I have several passions. First and foremost, my family with whom I have just enjoyed a fantastic holiday in Zanzibar, Tanzania. I also like to spend time outdoors, hiking in the countryside, in the mountains or by the sea. I find this gives me energy. To keep myself fit, I exercise regularly at my local fitness centre. When it's time to be indoors, I like to cook and spend time with my cats".
Image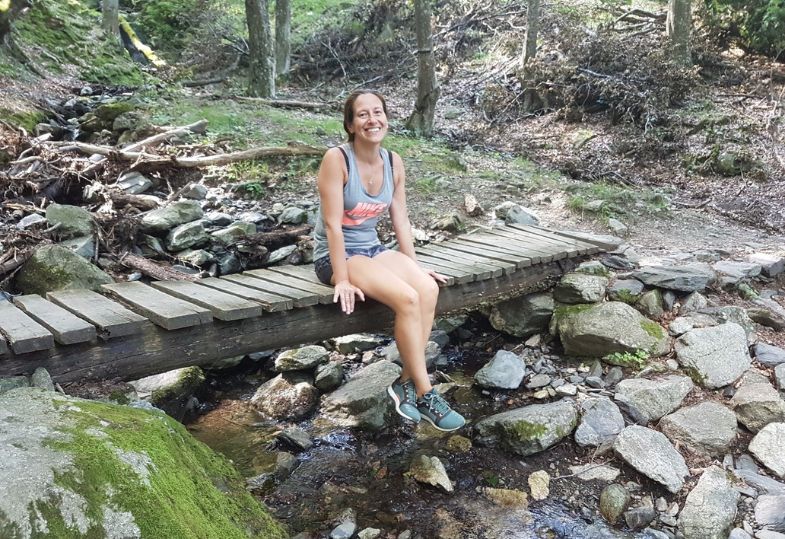 Image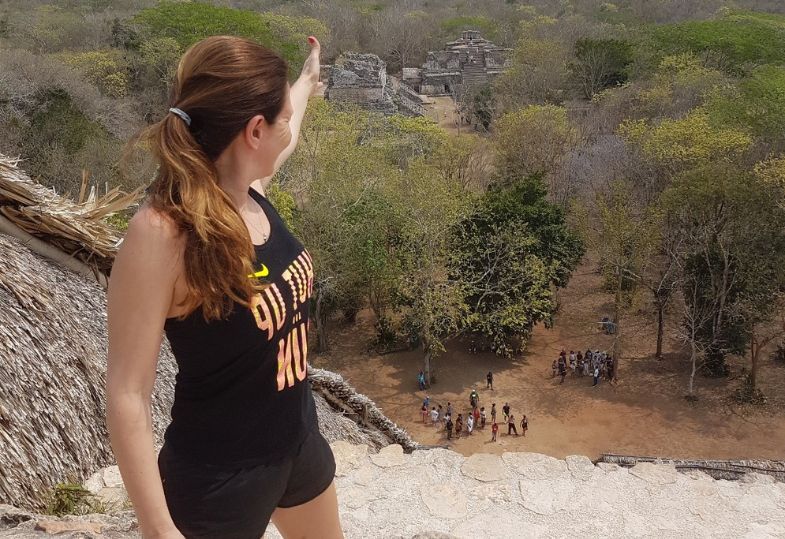 Katerina is originally from Bulgaria. She moved to Sweden to study, eventually moving to Denmark to start at the North Sea Region Programme. She has a son and lives together with her partner near Aarhus.
Image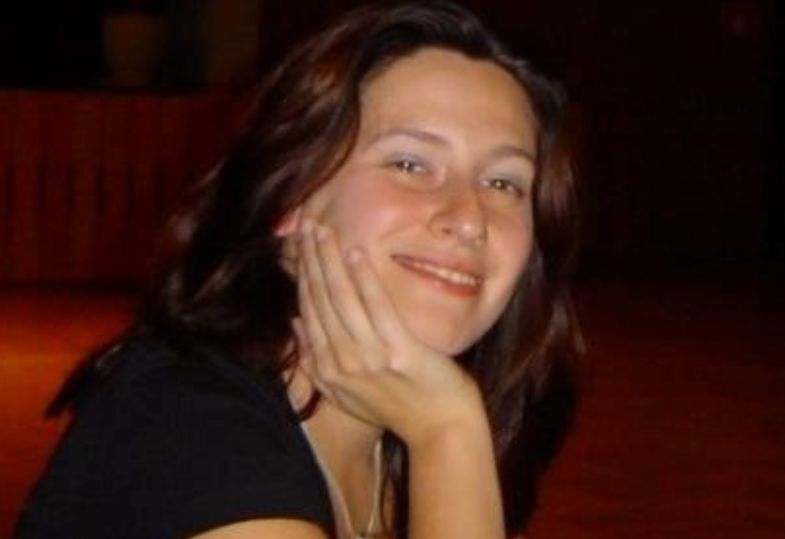 Sometimes, going back to square one is the right decision. It has been a real pleasure welcoming Katerina back on board. She has been warmly embraced by each and every member of the team - and with good reason!
Lise Espersen works with office management and stakeholder relations at the Joint Secretariat.