Back to top
Page banner
Control of partner expenditure
Understand the control system in the North Sea Programme.
Main content
In the North Sea  Programme, the control system is structured into three levels. The first level is the control of partner expenditure, and the quality of this control is crucial for good project management.  
Image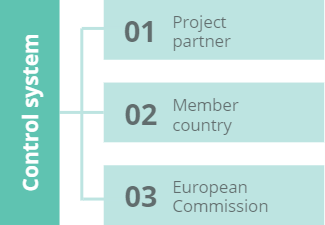 Each project partner in your partnership must designate a controller. Sub-partners are exempted from this requirement but may choose to appoint their own controller.   
The purpose of the control on partner level is to ensure that no ineligible expenditure is included in applications for payment submitted to the European Commission. The controller will take a critical look at all project expenditures and verify that they are in line with all relevant regulations and guidelines.
If the controller believes that an expenditure item is ineligible, the item should be removed from the expenditure report. In cases of disagreement between the project partner and the controller, the controller will have the final say.